Comfort and Adaptation
The wrist rest is made from a comfortable rubber material, non-heating, soft, and comfortable to have the wrists resting there almost all day. It is detachable as well, with something I absolutely love! If you've read the Rowkin review, you know that I am thoroughly a fan of magnets… The wrist rest attaches and detaches using freakin' magnets! I'm done; best keyboard I've ever owned.
With it being easily detachable, interesting resting angles come into play when I do some one-hand macros and shortcuts while using the mouse in the other. This gives a dynamic customization of comfort as you set yourself up for an epic game.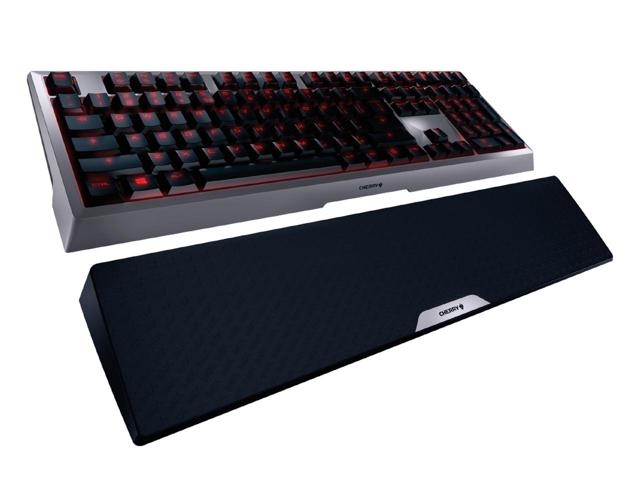 While there was a removable cable on the MX 3.0 with a mini USB connection, I was not able to directly find how to unplug this one. It seems like it has a detachable cable, but it definitely doesn't loosen easily, and I'm not ready to potentially destroy the keyboard on a hunch. There's also no mention anywhere in the manual of removing the cable, so I assume it doesn't come off.