Benchmark Testing and Analysis:
We are going to be testing the capabilities of this ram using CPUID, memtach and SiSoft Sandra.  These utilities represent the industry standard for determining the performance of your ram.
Due to the limitations of the motherboard I was only able to achieve stability at 1800MHz. At every stage thereafter I was unable to boot the system into windows. I encountered blue screen memory dumps, as well as non-responsive boot (following a successful posting), and several times the system failed to post completely. The one redeeming factor was the availability of the CMOS reset button on the board. I appreciate the little things.
CPUID gives you detailed information about how your hardware is actually operating, regardless of the manufacturers specifications. Here you can see the DRAM frequency which is rated at 9ooMHz, doubling this gives you the memory operating frequency with is 1800MHz. You can also see the latency at this level is 9.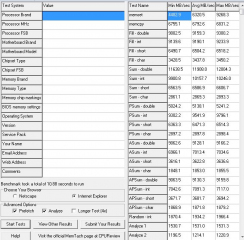 Memtach is a utility that gives you the raw statistics of your memory performance. Here you can see the memset and memcpy fields are 9.2GBs/sec and 6.8GBs/ sec. Essentially this means that this ram will allow you to migrate large amounts of data, very quickly.
The most visually appealing of the tests we ran today is without a doubt, SiSoft Sandra.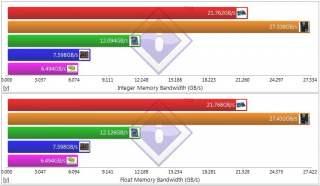 In the memory bandwidth test this kit came in second, the only kit that with better scores was triple channel. To put it bluntly, a roof with three holes leaks more than a roof with two holes.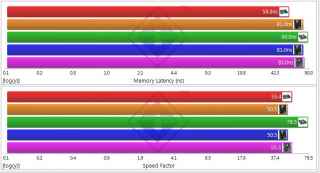 In the Latency test the Sector 5 came out ahead. It even beat the triple channel kit. It comes as no surprise that this kit won the speed test either. The important thing to note is that I'm nowhere near the cap for this ram.