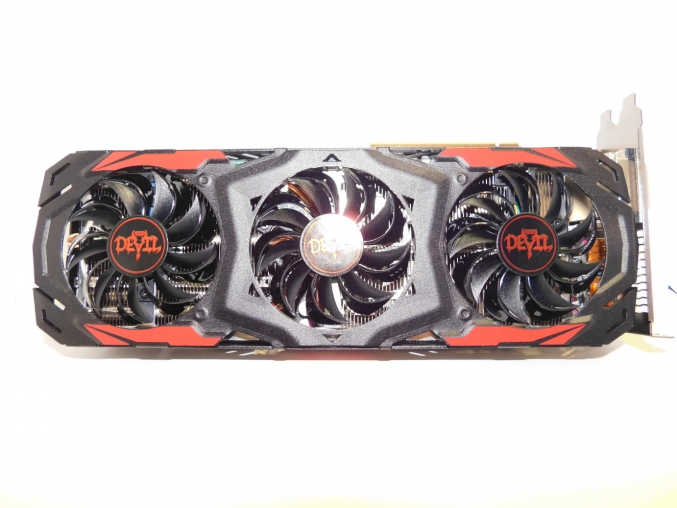 Red Devil Design
By design it looks very attractive: a very sharp feel, as well as the red color does stimulate positive emotions. However, it is much more than just looks in today's age. The first thing to notice is the fans are double-bladed fans that reduce dust debris by the extra push of airflow provided by the secondary under-blade.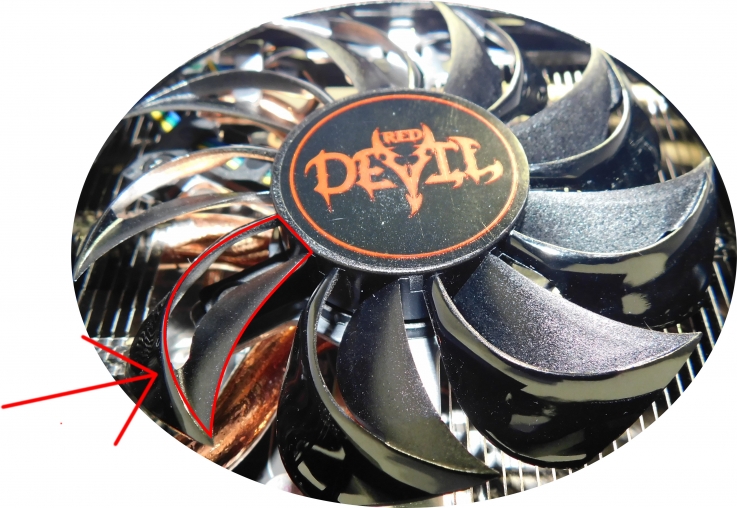 Following continuous use for a week in a torture chamber rife with dust and cat fur, the fans accumulated no debris, nor did any other part of the card. The open gap helps coordinate airflow, consistently letting internal air and dust leave almost perpendicularly to the fan motion, pushing debris further away.
With such efficiency in a smooth-running card, one may feel prompted to add even more cards running in parallel, which of course can happen with CrossFire parallel computing. Due to the thermal dissipation efficiency of each card, they do not affect each other much. The heat can get taxing under prolonged maximum utilization, but basic care with case fans keeps things in check.
The six-angled star surrounding the middle fan shows it is the center for most exhaust, as airflow gets pushed through the angle crevices and helps direct airflow to be pulled by the fans themselves, letting heat exit quickly.
On the board, there is a specific enhancement meant to stabilize and enhance power efficiency with accurate voltage modulation using a 6+1 multi-phase board design (the 580 even more phases). Without further adieu, here are some more hardware features of the Red Devil RX570: