We're sure you've all heard of the CoolIT USB beverage chiller. If not, well it's exactly what it sounds like, a USB device that will "chill" your beverage while sitting at your desk. Although we haven't had the chance to take a look at this device in the Techware Labs, it honestly sounds a bit useless and definitely meant for a specific crowd of people. Maybe for the few that actually let their drinks sit long enough to get warm?
On the other hand we have a more impressive looking product from CoolIT today to look at. It's called the Freezone CPU Cooler. It's their patented product that is similar to your basic water cooling system however also uses thermoelectric coolers known as peltiers in order to get those temperatures even lower. In addition, it claims to transfer heat outside the case, thus removing the need for case fans all while keeping other components cool as well.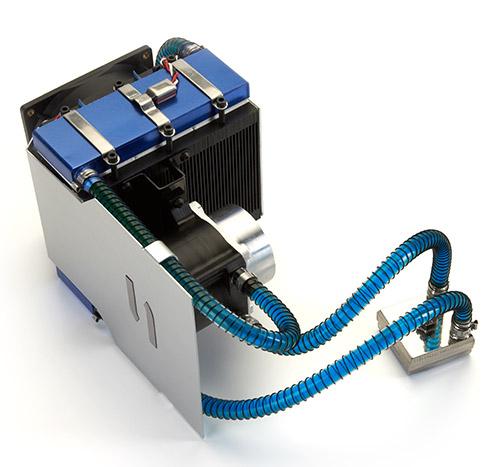 About CoolIT
"For years, CoolIT has been working with leaders in the computer industry to research, design, and provide an affordable new cooling product that provides a comprehensive solution for end users while exceeding high OEM standards. This carefully designed and patented technology unleashes the full potential of a PC, providing superior cooling performance while reducing system level noise and improving reliability of vital components. This small, but potent, pre-assembled product can be easily installed inside any standard chassis.
Aside from the current product offering, there are several additional products poised for release in the coming months to service the demanding cooling requirements of high performance video cards, multi-processor computers, and servers."