Tagan 900W Power Supply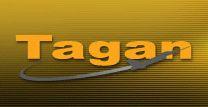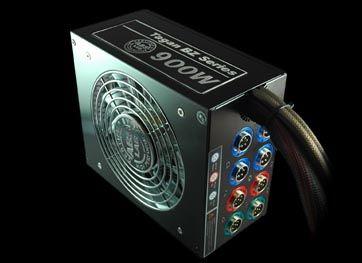 There's a new bad boy in town when it comes to power supplies, and the name is Tagan. Whether it's the brute power, the classy modular power plugs, or just the downright professional "kit" they include with their power supplies, Tagan is a new favorite among the TechwareLabs staff. Tagan sent us one of their new incredible electric power demons, the BZ900.
Weighing in at 7.54 lbs and an output rating of 900 Watts, the BZ900 has six +12V rails, and is one of the new 80%+ efficiency rated PSU's. The BZ900 includes a +12V "TURBO" mode, which stabilizes the six rails. Let's find out why we liked this power supply so much.
What's in the box?
When it comes to a product, many companies overlook the importance of packaging. The face of the box is made to lure the customer in, but once the box is opened, there is merely a plastic shell holding your $150 product. Tagan must know this, because they've not only bubble-wrapped the power supply, but they've placed it in a mesh anti-static bag, and secured it in thick styrofoam. On top of the power supply, Tagan includes their power supply professional looking "kit." Inside this kit you will find all of your modular plugs secured with elastic bands, the 20(+4) pin power plug even includes a ground, which you can attach to a motherboard screw to prevent shock damage. Here's where the impressive thoughts come in - on the left side you'll not only find a power cord, rubber power supply vibration dampener, mini screwdriver, and replacement ABS bezel, but also a pair of anti-static gloves... While you may not ever use this kit again once installed, it does do its job of making you feel like you just bought the very best product available.
Tagan's Take:
"Tagan BZ PSU blows the competition away. BZ PSU are made with best components and loaded with various safety implements to protect your expensive components. Tagan PSU is made to last and outperform. Look no further for the best power. The PipeRock modular cable management with colorful housing to avoid wrong connection."
Features:
Up to Quad Card Support.
Patented 20+4 Cable Design.
Environmentally Friendly at Over 80% Efficiency.
TURBO Mode to combine all Six +12 Rails to one for ultimate stability. Perfect for high end system demands.
Gold Plated connectors.
Thermal Control Cooling Fan.
REMI Technology for EMI Reduction.
Extra Ground Wire to Further Reduce Static Noise.
Advanced Auto Thermal Fan Design and Heat Dissipation Architecture for Maximized Cooling and Noise Reduction.
13.5cm LED fan is the best cooling system and keep silence
Low ripple and noise.
100% Hi-Pot Tested.
Black Anti-scratch painted chassis.

Specifications:
Article Name: TG900-U88 BZ Series
Article Number: 10117
Power Max: 900W
Protections:
Over Current/Yes, Over Power/Yes, Over Temp/Yes, Over Voltage/Yes
Under Voltage/Yes, Short Circuit/Yes
Type: ATX12V/V2.2 & EPS12V/V2.92
Fans included: 1x135mm
connectors:
M/B 20 + 4 :1
ATX12V (4P) :1
EPS12V (4+4P) :1
Peripherals (4P) :6
VGA (4P) :1
FDD (4P) :1(4Pin*2)
SATA (5P) :8
PCI-E (6P) :2
PCI-E (6+2P) :2
Warranty: 3(yrs)Parts & Labor
PSU Dimension: Standard ATX Size (Fits into any case): 5.9*3.4*6.3in
Retail Box/Gross Dimensions: 8.7*8.7*8.7in(WxHxD)
Gross Weight: 7.54(lbs)
Packing Unit: 1(pc)
Contents of 1 carton: 4(pcs)
Country of Origin: PR China
Model

AC Input

115-230Vac± 10% Tolerance 12-6A 60/50Hz

DC Output

+3.3V

+5V

+12V1

+12V2

+12V3

+12V4

+12V5

+12V6

-12V

+5Vsb

Max. Output Current

26A

26A

20A

20A

20A

20A

20A

20A

0.8A

3.0A

70A

Max. Combined Power

170W

840W

9.6W

15W

880W

20W

Total Power

900W