Albatron PX845PEV Pro Motherboard
Review by Navid Mortezaei on 02.11.2003
The Motherboard itself: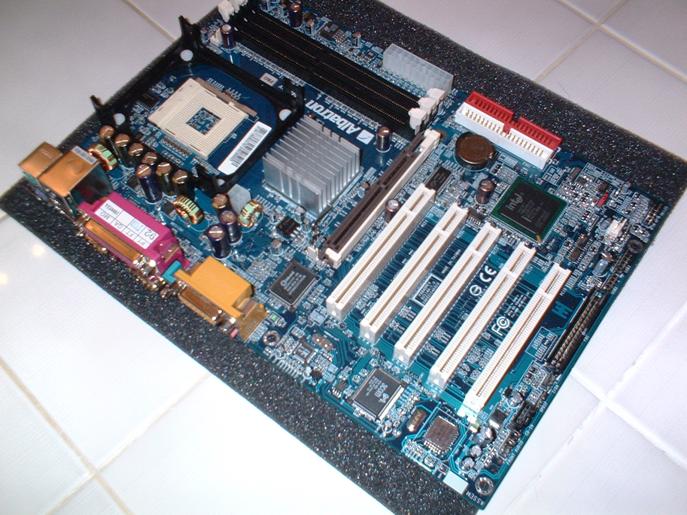 The Albatron PX845PEV Pro comes shipped with a very good looking blue coloured PCB. This motherboard is smaller than the average full size ATX motherboard, as seen compared to a Albatron PX845E.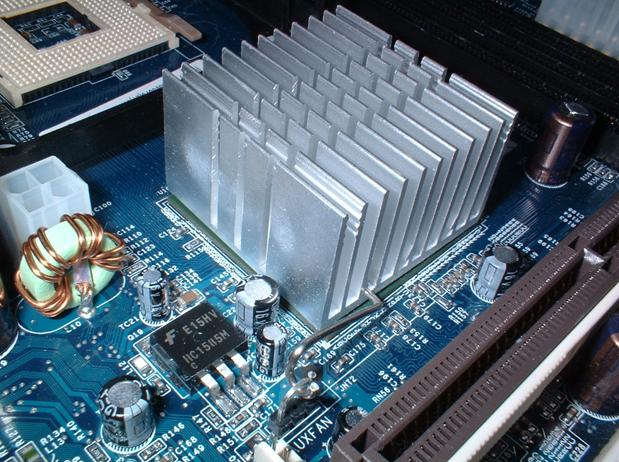 The 845PE Northbridge shipped with this motherboard does not come with an active cooling heatsink, instead albatron has included a heatsink only. It would've been better if Albatron included an active cooling heasink for all us overclockers out there. But this does reduce the noise level a little bit.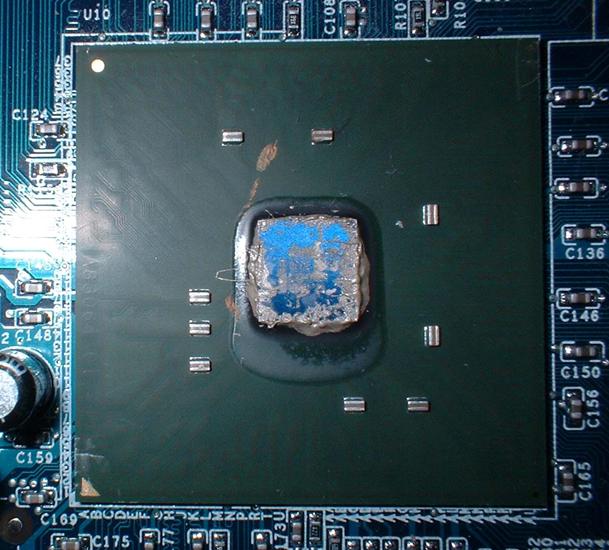 Once we remove the heatsink we see the Northbridge itself. The heatsink can be very easily removed if you want to add a premium quality thermal grease.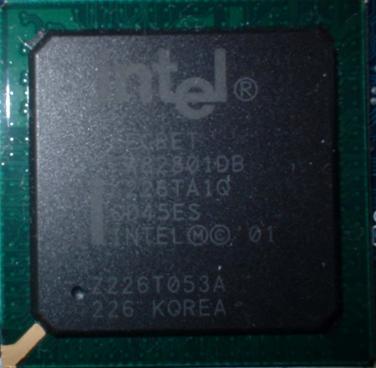 -Here we can see the ICH4 southbridge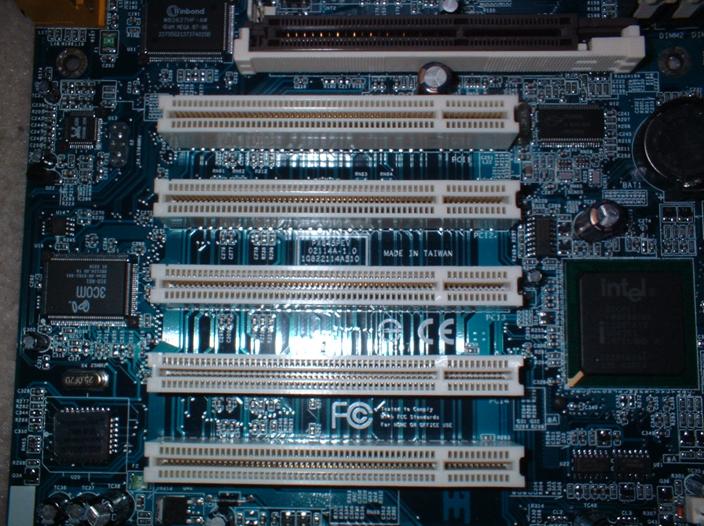 This motherboard comes with five PCI slots and an AGP 4X slot.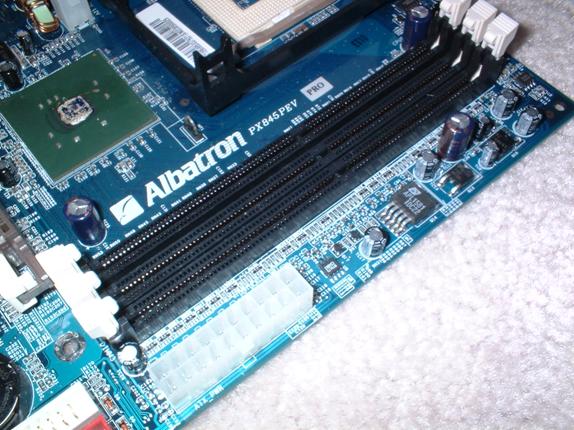 This motherboard is equipped with three DIMM slots. With the total memory capacity of up to 2GB. You can install unbuffered non-ECC DDR333/266SDRAM.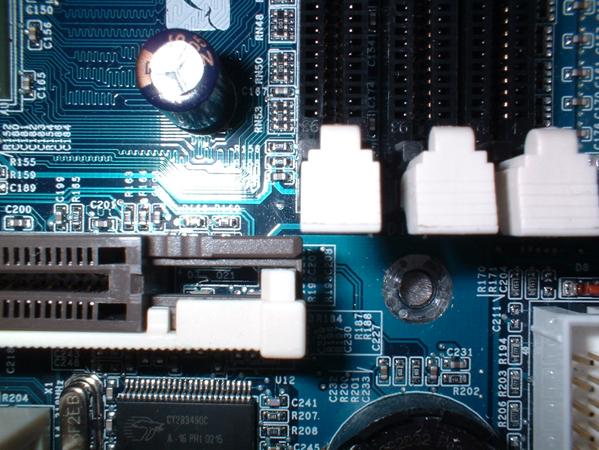 The DIMM slots are very badly positioned. You can see that DIMM 1 is very close to the AGP slot and you might have problems installing the RAM or the AGP Card.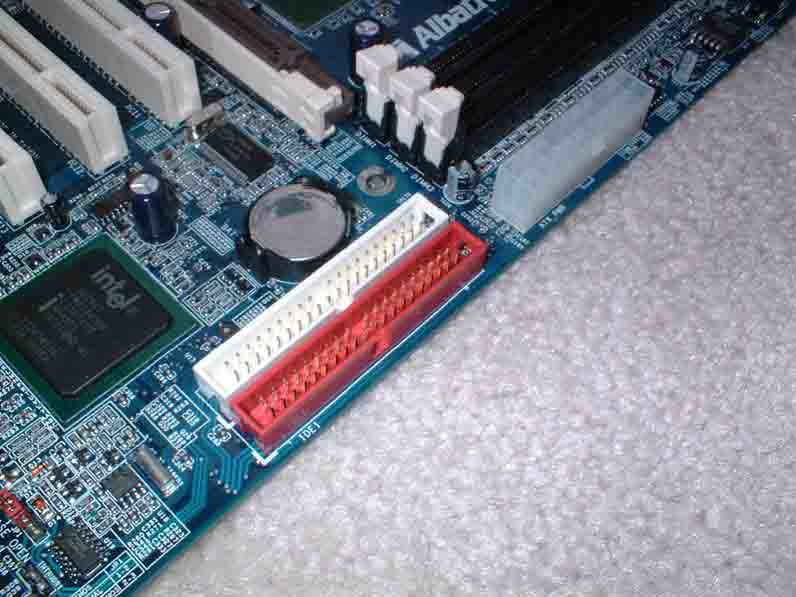 Here we can see the ATA 100 IDE connectors, the ATX Power connector and the battery. The two connectors are very well placed, and you can easily connect the cables.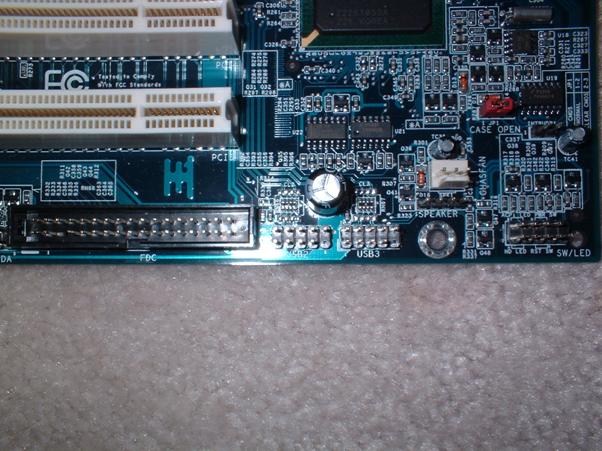 The FDC connector is very badly placed, its placed at the very bottom of the motherboard. And the FDD cable that Albatron has included is not long enough for Mid-Tower cases.
This chipset is the motherboard's I/O Controller. Which is a Winbond IO W83627HF. The facilities of the I/O are the following:
One multi-mode port capable of supporting the following specs:
Standard and Bi-Direction Parallel Port
Enhanced Parallel Port (EPP)
Extended Capabilities Port (ECP)
Supports two serial ports
Supports IrDA
Supports PS/2 mouse and keyboard
Supports 360 kB, 720 KB, 1.2 MB, 1.44 MB, and 2.88 MB floppy drives
MIDI compatable & game port compatable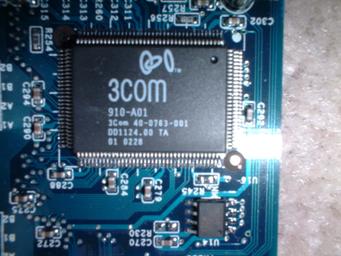 This motherboard comes with onboard Ethernet. Albatron has chosen 3COM for this chipset. This chipset supports:
Provides auto-negotiation (NWAY) function of full/half duplex operation for both 10 Mbps and 100 Mbps
Supports PC99 wake on LAN
10/100 Mbps Ethernet support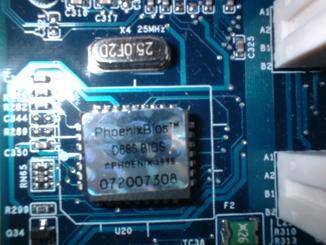 The BIOS Albatron has used is an Phoenix-Award BIOS. This BIOS is used on a variety of Albatron motherboards and other brands too. It has very good features including:
Supports APM 1.2
Supports USB Legacy function
Supports ACPI power management
And lots more that we will see later in the review...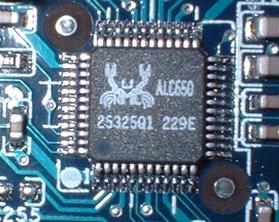 Albatron has used the ALC650 chipset for it's onboard sound. This chipset is replacing the CMI8738 chipsets that most motherboard makers used to use before. Some features include:
High performance CODEC with high S/N ratio (>90dB)
Compliant with AC'97 2.2 specification
6-channel playback capability (Super 5.1 Channel Audio Effect)
3D Stereo enhancement
Digital S/PDIF

Here we can see the audio chipset connectors and the Infrared connector.