Maxtor DiamondMax Plus 9 6Y200M0 200GB SATA

Review by Matthew Homan on 6/06/04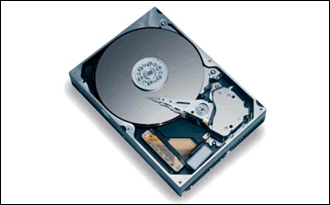 The benefits of SATA are the new simple cable design which is a very thin cable which can only be described as a PC audio cable with a weight problem. Also to continue the small cable design is a very small and thin power cable to keep clutter to a minimum. With both of these cables having a newer design for your PC which keeps air from being blocked, the extreme PC users are running back the drawing board to reroute the new cables to design a system with the illusion that there are no wires in the system. The last feature being there are no jumpers to deal with.
| | |
| --- | --- |
| Key Features Interface Type | Serial ATA |
| Capacity | 200 GB |
| Type | Desktop Computer |
| Enclosure | Internal |
| Drive Dimensions | 3.5" |
| Spindle Speed | 7,200 RPM |
| Internal Data Transfer | 536 Mbit/s |
| External Data Transfer Rate | 150 MBps |
| Seek Time | 9.3 ms |
| Buffer Size | 8 mb |
| Average Latency | 4.17 ms |
| Other Features | PC Mac |
| Package Qty. | 1 |
| Dimensions Height | 4 in. |
| Depth | 5.78 in. |
| Weight | 1.27 lb. |
Shopping Matches for Maxtor DiamondMax Plus 9 200GB SATA: