AIC XN 100 WSS Storage Server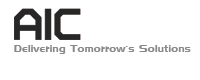 A little about Xtore Extreme Storage
Xtore is a privately held company based in California with business centers in Taiwan and Japan. The Xtore Corporation leads the market in storage systems and data protection. They focus primarily on NAS and DAS solutions that provide availability, reliability and performance and are expert at helping customers achieve long term storage goals. Xtore shows their commitment to quality and customer service by providing 24x7 service and support for their entire line of products.

Xtore Contact Information:
North & South America Support
Phone: (626) 581-7015
Fax:(626) 581-7065, ATTN: Customer Support
E-mail: support@xtore.com
Europe
Phone: +31-30-6386789
Fax: +31-30-6360638
Email:sales@xtore.nl
Asia Support
Phone: +886-3-3131618
Fax: +886-3-3137248
E-mail: support@xtore.com.tw
Japan
Phone: +81-43-2028380
Fax: +81-43-2028381
Email:jsales@xtore.jp
Web support: www.xtore.com
AIC Support: AIC
Overview of this Xtore product
The Xtore WSS Server we received is a small form factor tower that takes 4 drives. The top drive is 250 GB and came pre-installed with Windows Storage Server 2003. The bottom three drives are 200 GB each and are pre-configured for RAID 5. The specifications and default setup are as follows. The WSS Servcer hard drives are standard SATA 3.5" drives thus making it possible to cheaply expand storage at any point in the future. With three bays available outside of the OS Drive, yuo could theoretically put three (3) 750GB drives in this unit for some serious storage capacity that should satisfy the storage needs of even large businesses.
Specifications:
Processor: Intel Pentium 4, 2.8 GHz
Memory: 512 MB RAM
Hostname: XtoreWSS
Workgroup: WORKGROUP
Remote Desktop Setup and works
IIS Not setup
As you can see the unit is very small and the internals a very tightly packed. This unit is ideal for use in a small home network or in a business as it will be easy to incorporate and has a very small footprint. AIC also has 1U rakmountable units that are also a great solution for networks needing storage expansion. This unit has 3 small 40mm fans on the back and a 120mm fan. The noise level is quite high when the unit is powered on due to the 40mm fans but in a network or business's IT room noise is usually not a concern.
You might wonder what the benefits to using this product are as opposed to setting up a server using a spare machine in the office is. The benefits are many and include:
An actual server OS capable of more customization greater configuration.
3 Bay expandability
3 Ethernet Interfaces
Removable Bays
Smaller Footprint
Ease of Initial Setup
Features include:
Add shared storage to any network environment within minutes
Small tower footprint fits on any desktop or shelf
Supports Microsoft Windows, UNIX, Novell, and Apple Macintosh Networks
Hot swap fan, power supply, and hard drives
Fully redundant data protection with built-in RAID 0, 1, 5, 5+1
One 10/100 and one 10/100/1000 Ethernet connection
Includes software for network setup, secure backup, and volume copying
Optional SCSI port for direct connection to a SCSI tape backup drive