Close Window
Print Article
NZXT Guardian 921 Computer Chassis
Author:
Erik Engelhardt
Date:
2008.10.18
Topic:
Cases
Provider:
NZXT
Manufacturer:
NZXT


Page 1
---
NZXT Guardian 921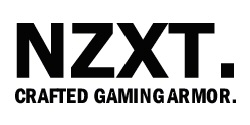 Introduction:
Are you looking for a new case to outfit your gaming rig? You are probably going to want something has a nice aesthetic quality and include a few LEDs to light up your gaming space. Most importantly, multiples of fans that are quiet on top of keeping your precious internals cool. Well, maybe you should do a 180 and march your way over to the world of NZXT; they have been producing award winning products for the few years they have been around.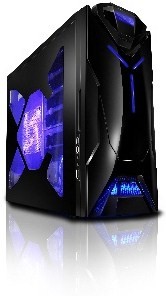 As for your beast of a gaming rig, it should probably be neatly packed into NZXT's Guardian 921. This mid-tower menacing beast is the house for 3 120mm fans; two of which have supporting blue LEDs. Towards the top of it's armor-like front it contains an LCD display that generously displays your internal temps from three different probes which are also included. Lastly, for those of you who are as lazy as I can be, it comes equipped with a tool-free function for the 3.5" and 5.25" drives. If you are not yet convinced that you should have your gaming rig in this bad boy of a case, you can continue reading for a more detailed approach.
Specifications:
MODEL
GUARDIAN 921
CASE TYPE
MID TOWER STEEL CHASSIS
DIMENSIONS (W x H x D)
206X459X522 mm
COOLING SYSTEM
FRONT, 1 X 120 mm BLUE LED FAN [Included]
REAR, 1 X 120 mm FAN [Included]
SIDE PANEL, 1 X 120 mm BLUE LED FAN [Included]
DRIVE BAYS
9 DRIVE BAYS
3 EXTERNAL 5.25" DRIVE BAYS
2 EXTERNAL 3.5 " DRIVE BAYS
4 INTERNAL 3.5" DRIVE BAYS
SCREWLESS RAIL DESIGN
MATERIAL(S)
SECC STEEL CHASSIS
EXPANSION SLOTS
7
POWER SUPPLY
400 WATT PS2 ATX 12V ( OPTIONAL )
WEIGHT
8.2 KGS (W/O Power)
MOTHERBOARD SUPPORT
MOTHERBOARDS: ATX, MICRO-ATX, BABY AT

Page 2
---
NZXT Guardian 921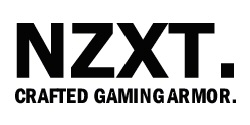 Packaging
At first glance, I thought the LEDs would be purple-blue from the color of the box (of course upon further inspection we reveal the lights themselves are extremely blue). At the top in big bold letters it reads "Power for Gamers." The box also gives a brief descriptions of features and the specifications in 4 different languages.

As with most cases, the NZXT Guardian 921 was wrapped in plastic. Around the plastic were hard styrofoam edges that were molded to fit on the top and bottom. Adhered to the case itself was plastic sheeting that prevented scratching on glossy surfaces such as the front panel and the side window. All-in-all I would say that the case was packaged well. Shipping this case should result in no damage issues due to packaging (besides the truck driver stealing it out of jealously).

Of course there is an installation guide for those of you who actually read the manual before making way into the adventure of installing hardware into your case. The inside of the box also contained a black envelope. The envelope itself contained a plastic baggy with the motherboard standoffs and supporting screws; it also contained screws needed for a power supply if of course yours did not come equipped with some. Along side the screws are the black hard drive rails to help us lazy people we are with the tool-free installation.


Page 3
---
A Closer Look: Interior
A closer look at the inside of the case reveals nothing out of the ordinary. There are a total of nine drive bays, three of which are 5.25" drive bays. There are in total six 3.5" drive bays, two of which are external and four of which are internal. And of course, the drive bays are made with screw less rail design for a tool-free installation. From a closer look it seems as though the interior maybe a little cramped. Too bad the only thing missing is a removable motherboard tray.
A Closer Look: Exterior
At first glance, one might mistake the front of this case for battle armor, or the Flux Capacitor from Back to the Future, because of the three slits on the front that light up. Along with the steel chassis, and menacing front, it's obvious your hardware components will be safe inside of this case. The armor like front panel, that covers the drive bays, stays connected to the chassis by two simple magnets, which easily swings open with normal finger pressure. Towards the bottom front of the case there is a 120 mm blue LED fan, which is included with the case. The top of the case is the house for an LCD screen which shows internal temperatures from three separate probes.

Only one side contains a clear panel which shows the internals fairly well. The side panel also contains one 120 mm blue LED fan, which is included. Towards the bottom-front of the case you'll notice five ports, two of which are USB, one being an HD Audio input, one being E-SATA, and the last being a microphone input. The back of the case contains another 120 mm fan, which is included, but does not contain a blue LED (although shown on the front of the box). Another feature of this case is the two holes towards the bottom that are meant for water tubes if in the future you are looking to water cool your rig.


Page 4
---
NZXT Guardian 921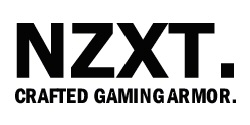 Component Installation
Although the nine drive bays have tool-free installation through the use of screwless rail design, you'll have to install the motherboard and power supply with the use of a phillip's head screw driver and screws. For the lazy people out there, like myself, it's actually fairly easy to install the motherboard using the provided motherboard standoffs, and then screwing the motherboard in tightly. The power supply itself is also simple to install by placing it in the correct area and using the provided screws to secure it into place. After the installation of the motherboard, it seems as though I was correct in saying the inside of the case seems a bit cramped. Although this seems a bit obnoxious, it shouldn't affect the normal person, unless of course you have a massive video card.
Conclusion
All in all, NZXT's Guardian 921 is a well rounded case. The menacing looking exterior has a much more pleasing aesthetic quality compared to its predecessor, the original Guardian by NZXT. The lights, as you can see, are fairly bright, even in a full lit room. The temperature gauge does its job brilliantly, without looking too extravagant. Overall, for its price, the Guardian 921 is a great deal for the gamer on a budget.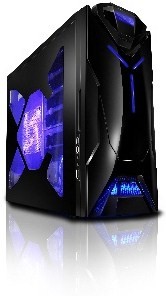 Copyright © 2005 Techware Labs, LLC
All Rights Reserved