FrozenCPU Blizzard 900 See Through Black

Written By: Paul Machado
Review Date: July 25/2002
Product Supplied By: FrozenCPU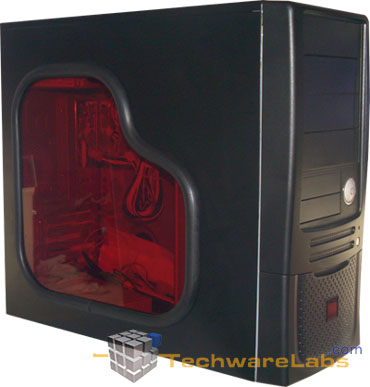 Company History/Profile:




FrozenCPU.com was started in Rochester, NY back in 1999 out of a garage in Henrietta, N.Y. It was founded by a single owner and now is a fully incorporated venture. We have a worldwide customer base that grows daily. We continue striving to create "thermally correct" solutions for computers through testing and benchmarking.

FrozenCPU's mission is to resolve heating and airflow issues to maximize PC performance. We are committed to providing high quality, cost effective and complete cooling solutions to our customers. FrozenCPU's philosophy is centered on offering scalable solutions to customers, whether they wish to ensure smooth PC operation or they require the more robust cooling systems needed for overclocking your PC.

Introduction:

One of the fastest growing trends in the PC world these days is case modifications. This trend came about out of the blue and adapted very quickly with the market for modified cases growing at an enormous speed. There are several companies and websites that specialize in the sales and modifications of computer cases and accessories. Frozencpu is one of these companies and certainly have a wide array of various modified cases, accessories, and cooling products. Now gather that information and put into one product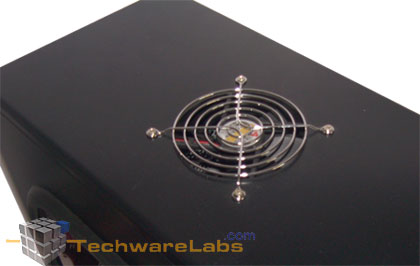 and what do you have? The Blizzard 900 See Through Case.
What's Included/Specifications:
The case is an OEM case originally manufactured by Enermax which gets modified by Frozencpu. Here is what you get when you purchase the product.
The case I received came with a pre-installed side red window (standard), white cold cathode (optional), top mounted 92mm blowhole (standard) and a 350w powers supply standard. All of this except the cold cathode for $99. The sheer value of this case makes it a great buy. Now for some specs.
Blizzard 900 See Through Specifications
Drive Bays
4x 5.25" Bays
External Drive Bays
2x 3.5" Bays
Internal Drive Bays
4x 3.5" Bays
Total Drive Bays
10 Bays
Fan Placements
3 optional 80mm fans
Special Features
USB, multimedia side panel
Lets go take a closer look at the outside and inside of the Blizzard 900.