Samsung SyncMaster 191T 19" LCD Display Review

Written By: Paul Machado
Review Date: July 23/2002
Product Supplied By: Samsung Canada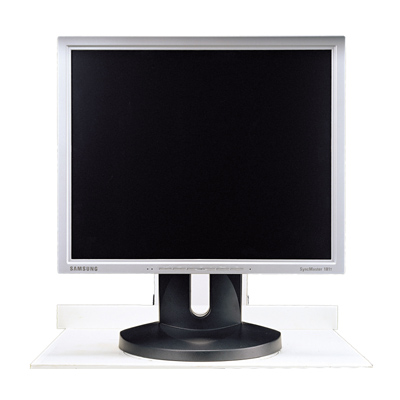 Company History/Profile:




We're celebrating 15 years in Canada

On September 23, 2002, Samsung Electronics will celebrate 15 years of business in Canada. We would like to thank our Canadian customers for their confidence and loyalty and are proud to present our 2002 line-up.


Samsung Electronics in Canada

After only a decade of growth since first entering the Canadian market in 1987, Samsung Canada, headquartered in Mississauga, Ontario, has emerged as the market leader. We are growing in Canada by about 20% per year and continue to build a strong presence in every market we enter. Operating as part of Samsung's Americas group, our Canadian operations gain considerable competitive advantage from Samsung's local Americas R&D, manufacturing, and technical support. Samsung Electronics in Canada focuses on consumer electronics and information systems products. Consumer electronics began in Canada in 1987, followed by IS in 1992. The information sales division has grown 61% since 1992. Samsung has introduced a wide range of IS products into the Canadian market, which include hard disk drives, CD-ROM drives, printers, fax machines and monitors enforcing its leading market position and fast year-over-year growth with a strong local presence and reseller network to serve Canadian consumers from coast to coast. Samsung is building a strong presence in Canada as it has all over the world.

Introduction:

With the LCD display market growing at a rapid pace since prices have gone down drastically standard CRT monitors will eventually become a thing of the past. The fact that LCD displays take up a lot less space than CRT monitors and offer many other freedoms and are getting cheaper it is obvious that this will eventually happen. As you can see the 191T is not your low-end value LCD display. This is one of the high-end displays offered by Samsung. With features like being able to twist the screen for portrait style viewing and being able to purchase an option USB hub which connects to the rear of the display. Not to forget to mention the great specs (will be shown later) on the 191T compared to other low-end displays.

Got Bezel? 18mm of it...

What you will notice right away when you glance at the 191T is the fact that the bezel measures only 18mm wide around the entire display. What this does is provide the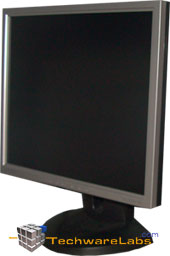 maximum viewing area in the smallest space. On my 19" CRT monitor the bezel measures in at 2 inches on the sides and top and about 4 inches on the bottom. A dramatic difference compared to the 191T. With such a small bezel your focus will be purely on the screen and not the bezel unless you're like myself and can't stop admiring on how small it is.
Product Specifications:
As mentioned before the specifications of the 191T are quite outstanding as well and look just as good as the display itself. Now I won't bore you with information that will make no sense to you so here are the most important specifications of the display and what can be compared to other LCD displays.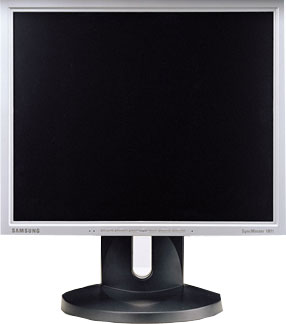 Screen Size: 19 Diagonal
Maximum Resolution: 1280x1024
Luminosity: 250cd/m2
Pixel Pitch: 0.294"
Pixel Response: 25ms
Contrast Ration: 500:1
Viewable Angle: 85/85/85/85
Inputs: 15-pin Analog VGA, DVI