AMD Barcelona Launch Coverage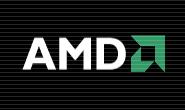 Barcelona Revealed!
In just a short few hours AMD will officially launch its newest addition to is server processor lineup named Barcelona. Barcelona marks an important point in the AMD roadmap as it is AMD's first quad core server cpu. We at TechwareLabs have a first look at this new CPU and its performance for you, and we will try to help you answer the question "Will Barcelona set the bar for server chips to measure up to?"
Let's first look at Barcelona revealed in all her glory.
| | |
| --- | --- |
| Click on the Thumbnail for a larger Image. | This is the AMD Barcelona, or Opteron 2347 Quad Core processor which clocks in a 1.9Ghz. As some might have noticed this chip differs slightly from previous CPU's offered. The integrated heat spreader has a beveled edge. We can only speculate that this assist with heat transfer and mating of the heatsink to the CPU. The new Quad Core AMD Barcelona retains the same socket F as the current generation Opterons making the upgrade a no-brainer for IT admins looking to increase processing power and density without having to buy an entirely new board. |
The new Opteron (Barcelona) not only adds two additional cores to the server lineup but it also adds a number of unique new features. Let's take a look at the guts of the Barcelona and compare them to the current Rev. F Opterons.
| | |
| --- | --- |
| Barcelona Quad Core Processor | Opteron Rev. F |
Click on the Thumbnail for a larger Image.
As you can see the new Barcelona reduces the amount of L2 cache by half of its older sibling but it adds 2MB of shared L3 cache and a 2nd FPU. As we have seen in almost all past benchmarks and real life tests, cache is extremely important to the overall computing power of a CPU. We will see if the addition of the L3 makes a big difference in the Barcelona.
Additional Barcelona differences:
Current K8 Generation AMD CPUs

Xeon 5300

Barcelona

SSE Execution Width

64 bits wide

128 bits wide

128 bits wide

Instruction Fetch Bandwidth

16 bytes/cycle

16 bytes/cycle

32 bytes/cycle

Data Cache Bandwidth

2 x 64 bit loads/cycle

1x 128bit load/cycle

2 x 128 bits loads/cycle

L2 cache/Northbridge Bandwidth

64 bits/cycle

256 bits/cycle

128 bits/cycle

Floating-point scheduler depth

36 dedicated x 64-bit ops

32 uops, shared with int.

36 dedicated x 128-bit ops
As you can see the new Opteron X3XX series cpu's are literally twice the processor of the current gereation processors. Does this mean twice the performance?
Lets look at our test system from PSSC Labs based around an Asus platform .