The Battle of the 40x Titans: Plextor vs. Teac vs. Lite-On
Introduction

Several months ago, 40x burning became a reality when Plextor got the jump on all of the other optical storage companies with the PX-W4012TA CD-RW. Since then, many companies have been coming out with versions of their own. As with any genre of products, a few stood out above the rest. Namely, the original tried and true Plexwriter; the wallet-friendly Lite-On, and the speed-daemon Teac. Today Techware Labs will be comparing the three drives on their relative merits.

The Plextor Plexwriter PX-4012TA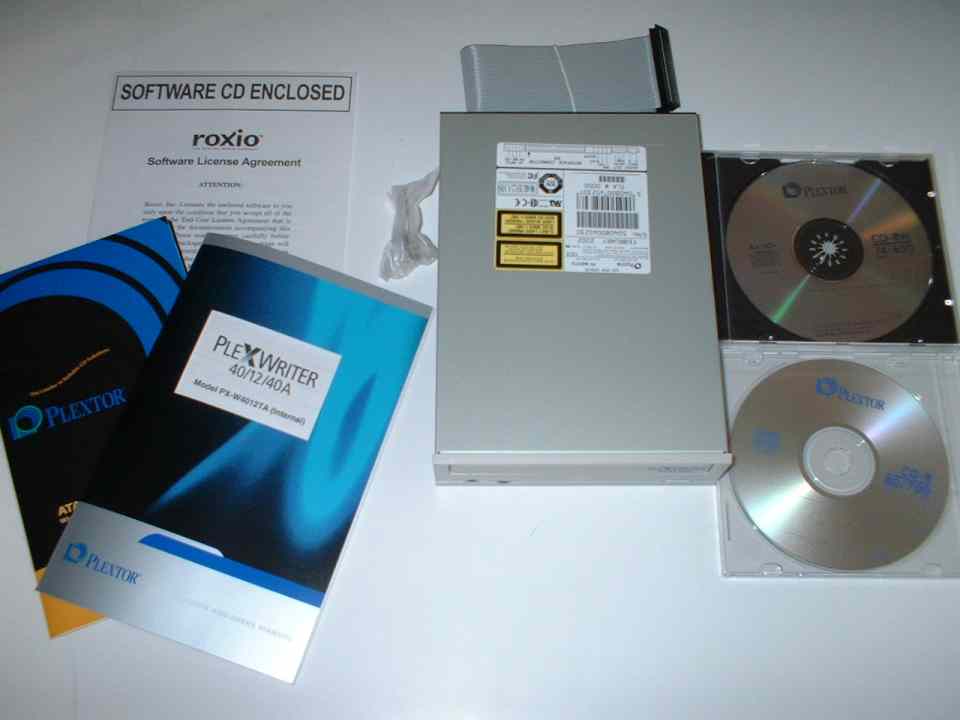 In the Box
Plextor Plexwriter PX-W4012TA

Manual

Installation Poster

IDE Cable

Screws, an emergency eject tool, and jumpers

Software/Drivers CD

Plextor 80 minute high-speed CD-R

Plextor 74 minute high-speed CD-RW
The documentation included with the retail package is impressive. It has a manual more than sufficient to help the new computer user, and a full sized poster to help with installation.
Features
E-IDE (ATAPI-4) interface with Ultra-DMA mode 2 support
3-in-1 drive: 40X CD-R, 12X CD-RW, 40X max CD-ROM
PoweRec II for advanced writing strategies
120ms Average Random Access
4 MB Buffer
Records highest quality audio CDs (audio recording speed limited to 24X)
Capable of Digital Audio Extraction at 40X max
Supports CD-DA; CD-ROM (Mode 1); CD-ROM (Mixed Mode); CD-ROM XA (Mode 2, Form 1 and Form 2 and Mixed Form; CD-I; Photo CD; Video CD; CD-Extra; CD+G; CD Text
Compatible with a large number of CD-R and CD-RW media
Burn-Proof technology eliminates buffer underrun errors in fast write modes, allows for multi-tasking
Flash ROM allows for easy upgrade over the Internet
Windows 98/2000/ME/XP Compatible
Supports Disc-at-Once, Track-at-Once, Session-at-Once, Variable & Fixed packet writing modes
One-Year Full Warranty and Unlimited Toll-Free Tech Support


The drive has the standard headphone jack, volume control, and eject load button on the font. On the back it has the standard four-pin power connector, IDE interface, jumper settings (the default is master), and analogue out to the sound card.
Specifications and Clone CD Info
The Plexwriter really supports everything under the sun with the exception of RAW-SAO (session at once) writing, though this shouldn't be a huge deal for most users. It supports Burn Proof, which prevents buffer under run problems should they occur; this kind of feature is standard nowadays. Plextor, like others, has a feature which allows the drive to examine the media onto which it is burning and evaluate how well it can handle higher speeds. While it prevents the user from burning at 40x onto 16x rated media, which ensures productive burns. No Mt. Rainer support yet, but this should probably be fixed with a firmware update when the format is incorporated.