Inno3D Geforce FX 5700 Ultra
Review by Jason Jacobs on 2/13/04
Video Card Provided by Inno3D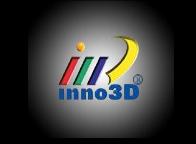 Introduction:
Inno3D has long produced computer equipment for consumer purchase. According to their website:
Founded in Hong Kong, InnoVISION Multimedia Limited is a pioneering developer and a manufacturer of a diverse range of cutting-edge multimedia PC hardware products, with the aim of delivering the ultimate multimedia experience to the masses of PC users and multimedia professionals at an affordable cost.
Techware Labs has the privilage of testing out their Geforce FX 5700 Ultra Video card. True to their philosophy this is an affordable video card with a street price of ~$175 - $200 for the retail box. With high end video cards running $350 and up, $175 - $200 has now become a budget price.
About Nvidia FX:
Nvidia has released so many chipsets lately that in order to really know what your getting you have to look at the specifications.
NVIDIA® GeForce FX 5700 Ultra
128MB 128-bit DDR-II Memory

Product Overview :
Powered by nVidia GeForce™ FX 5700 Ultra GPU
256-bit graphic core and 128-bit memory interface
0.13 micron process technology
Nvidia® CineFX™ 2.0 engine
Nvidia® UltraShadow™ technology
Nvidia® Intellisample™ high-resolution compression technology (HCT)
True 128-bit studio precision computation
Advanced pixel shaders
Supports shading language like for Cg and HLSL
Nvidia® ForceWare™ unified software environment (USE)
Nvidia® Unified Driver Architecture (UDA)
Optimizations and Support for DirectX9 and OpenGL 1.5
Nvidia® nViewTM multi-display technology
Nvidia® Digital Vibrance Control™ (DVC) 3.0
4 Pixels/Clock Rendering Pipeline
Supports AGP8X interface (2.1 GB/s Bandwidth to System)
Dual 400MHz RAMDACs supports up to 2048*1536 at 85Hz
DVI Output supports up to 1600*1200
Integrated NTSC & PAL TV encoder supports up to 1024*768 resolution
Integrated full hardware MPEG2 decoder accelerates DVD playback
64-phase video scaler

Lets take a closer look
Shopping Matches for Inno3D FX5700 Ultra: