TechwareLabs Case Mod Contest
Techware
Labs
Presents: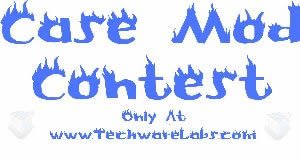 About The Contest:
Are you a mad modder at heart? Have you taken the toaster oven and crammed a Quad Core CPU, dual video cards, and four hard drives into it? Have you altered your washer to look like something that qualifies as a WMD and outfit it with a PC? If so we want to see your mod, big or small. Submit everything you have modified and we will incorporate it into a video to be hosted on our site. The winning case mod will not only appear in the video but will also get an interview by us and be featured on our front page.
Get your dremel and bondo out and let the mods begin!!!
Day in and day out, we show you the coolest cases that the leading companies have to offer. We also know that there are a lot of you that like to take these cases and Mod them into your own custom rig. We here at TechwareLabs want to see the best case mod's that you have to offer. We want to see everything that you have. If you have pictures, videos, or anything else to show off your rig, feel free to enter. There are no rules for those that submit cases except that you must be allowed to distribute photographs of the case (copyright reasons) and that you must have moded the case in some way. Later on we will Post a video on our YouTube account and let our viewers and readers vote on their favorite case. The winner of the TechwareLabs Case Mod Contest will have a full write up of their case posted on the front page of the TechwareLabs website PLUS!
To submit pictures of your rig, please e-mail photos to Dan@techwarelabs.com or Post in our Thread located Here.
To make it easy click on the Cube Below: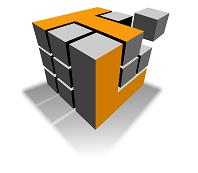 Please Include:
Your Name
Case Name
Case Contents (will not be judged - this is simply a case mod contest, winners will be by votes in the forum thread - GET YOUR FRIENDS TO VOTE FOR YOU!)
Short Description of What Modifications You Did
GOOD LUCK!!