CES 2007 Continuing Coverage
Today TechwareLabs met with one of our favorite manufacturers Cooler Master. These are the folks that make it possible for us to hold the great Give A Ways we have. Cooler Master Plans to have some new case designs and custom cases available to consumers this year. We saw several available cases that looked amazing. Check out our video from the show floor showing Cooler Master's amazing products and their custom cases.
Click on the picture for our interview with Cooler Master
We have seen many custom cases in the past few years at Techwarelabs but none come close to the functionality combined with looks that Cooler Master provides. Their custom solutions aside they are amazing products.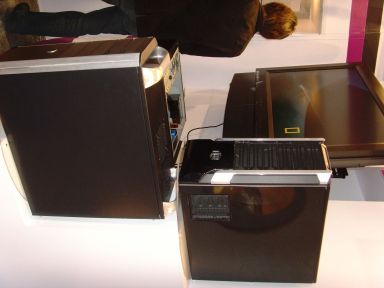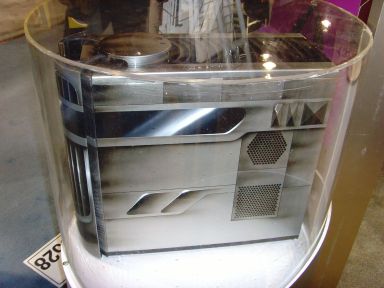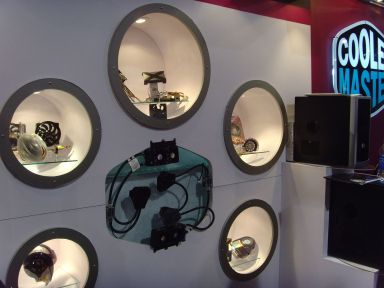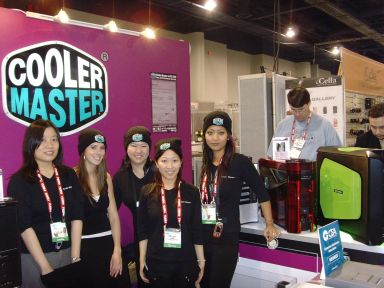 Cooler Master has taken the desires of its customers to their engineering team and have come up with ways to fit 9 thats right NINE! fans into the green Nvidia CM Stacker 830 case and still have it remain whisper silent. They have integrated grills on both sides and the top to maximize airflow and cooling. We plan to get one of these into our labs for testing and will try to have one for our readers on a Give A Way real soon. They are also working on dual CPU cooling solutions for those of us with dual socket motherboards who would like cooling without the vacuum noise level usually associated with running dual cpu's. The Video says it all so take a look.