Antec 900 Advanced Gaming Case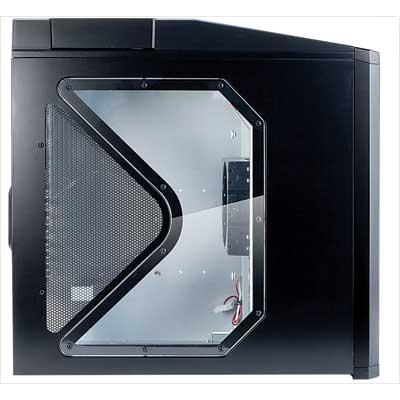 Looking at the case from its' left side, you can see the elegant window that is part of the nice design. What you can't see here is behind the mesh area is a circular cutout for an optional 120 mm. fan should you feel inclined to adding another fan to the case.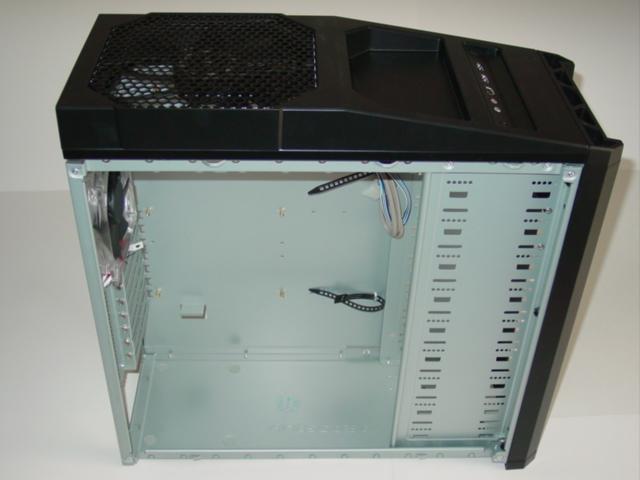 As we take the left side window panel off, you can see that there is quite a bit of room inside of this case, and plenty of locations for hard drives, optical drives as well as the power supply, which locates on the bottom-back of the case. This angle also shows the top 200 mm. fan, top plastic tray for miscellaneous "goody" storage and the power panel at the top. To aid in extracting hot air from inside the case, Antec have supplied a blue LED clear 120 mm. fan. In the image above you can just see the 3 position fan speed switch in white (low-medium-high) that allows you to control the fans speed. All of the fans supplied with this case have the 3 position fan speed switches. I would have liked to have seen a universal fan controller or method of controlling all of the fans at the same time versus making the user go to each individual switch although it can be said that this method allows the user to control independently each fan and thus the amount of airflow and noise.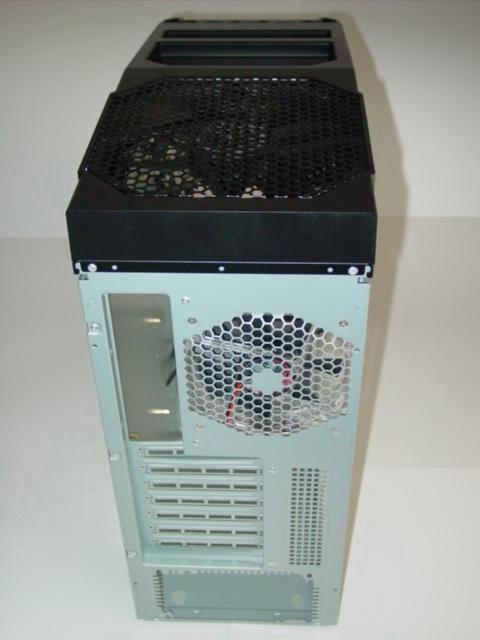 The back side of the case shows the fan guard, vents and lower cutout for the power supply. The right side of the case, with the side off is uneventful but shows the construction by Antec.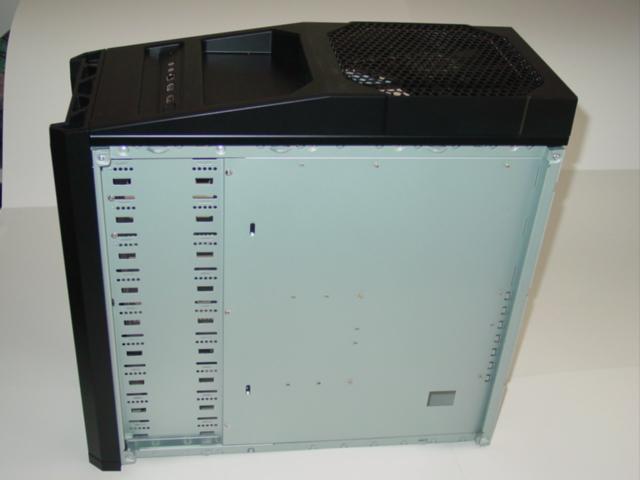 The image below clearly shows the two main exhaust fans for the case. The large 200 mm that resides in the top can easily be seen in this image as well as the back exhaust fan.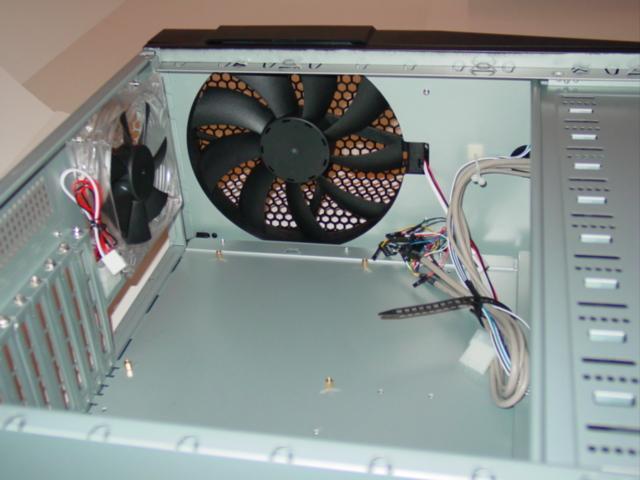 Another view from the outside-top showing the housing area for the 200 mm. top exhaust fan.