Mega Mite Cooler
Review by: Konrad
Provided by: 1coolpc
Retail Price : $12.00 U.S
Introduction:
Just a few years back northbridge chips used to go bare. As technology progressed and FSB speeds increased manufactures turned to passive sinks but we are now at the point where active sinks are almost a must A good northbridge cooler is especially useful to overclockers looking to push their system to the max. A hot northbridge chip can cause instability and hinder FSB speed increases commonly used in overclocking. The MegaMite takes northbridge coolers to the next level.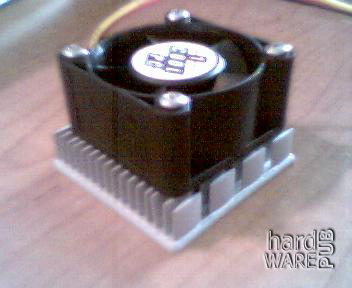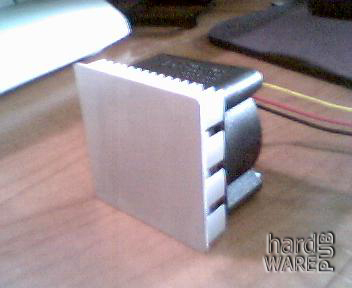 This test was performed on an Abit KR7a-Raid. Comparing the stock heat sink with the MegaMite we can already see a major difference in size. As with many top CPU heat sink units like the AX7, MC462, and Alpha, we learned that size does matter. The heatsink part of the unit measures 45x45x10mm.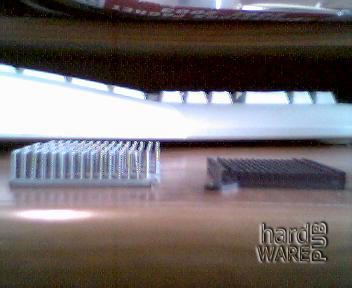 (Left MegaMite, Right stock Abit)
Moving on to the fans, the same trend is repeated. The MegaMite fan is twice as big as the stock Abit fan. The MegaMite uses a Sunon ball bearing fan which measures 40x40x20mm. Rating at 11cfm it is almost 3 times as powerful as the stock fan used.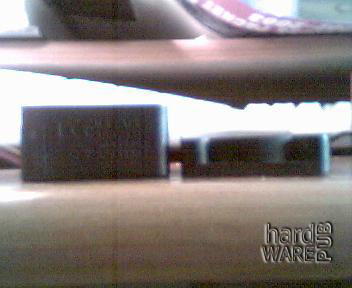 .
(Left MegaMite, Right stock Abit)