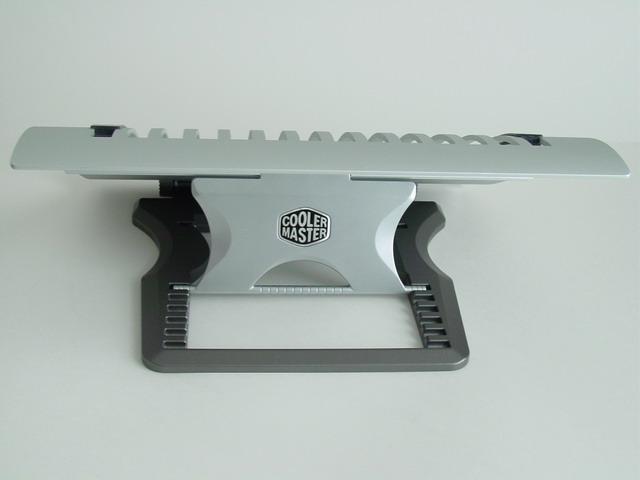 By merely lifting the upper plate, this releases the hinged position vertical plate from its current slot allowing the user to change the position of their notebook for both comfort and efficiency. The NotePal-S has dimensions of 320mm x 300mm and comes in silver color only.
Specifications
Available color Silver
Material Aluminum and plastic
Dimension 12.60in x 11.81in
Compatibility Supports all 12"-16" laptops as well as 17"
UPC Code 870423004387
To store the unit flat, you only need to raise the pivot brace and the unit stores easily.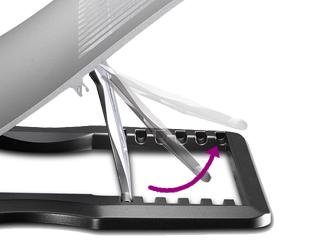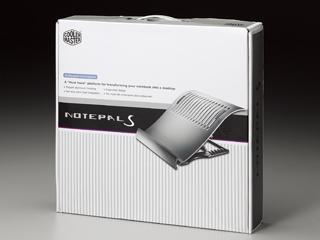 Check out this and many more notebook cooling products at CoolerMaster's website. You should purchase the NotePal S if you have a 12 -17" laptop that gets warm and need the ability to raise the laptop and provide additional ventilation to the intake vents on the bottom of the laptop. The NotePal S does not provide active airflow and if you are in need of forced airflow you should consider the Cooler Master NotePal P1 or the NotePal W1.