Combat Sports Gaming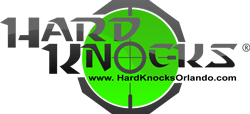 The Future of Gaming is Now
We have all seen LAN centers, heard of both paintball, airsoft, and laser tag and a few of us have probably tried each of these options. All have their pro's and con's and we as consumers are left selecting the option which suits us best. Lets take a closer look at all of these options:
Pro's

Con's

Paintball

Realism
Outdoors and Indoors
Real time team strategy
Run N Gun doesnt work
Difficult to Cheat

Expensive Equipment
Safety Equipment requires full body protection
PAINTBALL HURTS (I.E. Projectiles!)
Air/Paintballs are expensive
Difficult but not impossible to cheat
Finding good areas in which to participate is difficult
Equipment can make teams off-balanced

Airsoft

Realism
Outdoors and Indoors
Real time team strategy
Run N Gun doesnt work
Equipment is cheaper than Paintball
Gun Magazines carry in the hundreds of rounds
Kills Rely on Honor System

Equipment is too realistic for parents
Airsoft can hurt and projectiles resemble BB's
Guns shoot very fast (not realistic)
Magazine's allow for ammunition that is again unrealistic
Kills Rely on Honor System
Safety Equipment requires full body protection

Laser Tag

Unique atmostphere
Gameplay means movement and involves strategy and teamwork
Dark environment can be fun

Game must be played in dark to be effective
Equipment is not realistic
Equipment is bulky and not reliable
Cannot fire long distances
Must have access to Laser Tag facility to participate

LAN Gaming

Nearly unlimited selection of games to play
Your ability to play is only limited by your computer and your hand eye coordination

Most expensive initial equipment purchase, upgrades to PC require additional investment
Gameplay is not realistic (I.E. You never move from your chair)
Your ability to play is limited by your computer.
Gameplay is often off balanced
Cheating is rampant
Multiplayer means you must connect via the internet or gather in a large group which requires setup
Bunny Hoppers (C.S.)
As you can see each of the options above has pluses and minuses. Most who have tried paintball dislike the cost involved but enjoy the adrenaline rush and the gameplay. The probability is also if you live with your parents that your mom and dad dont like the idea of you having the paintball gun and don't like seeing the resulting bruises after you have been playing. Airsoft is much like paintball but less expensive and with similar and worse consequenses regarding the guns which often look too real. Laser tag is no longer really an option as many of the facilities have closed as this sport relies on aging technology and small arenas. LAN games will continue to be around as long as their are computers but the reality is that the games are not real and that I could weigh 1000 pounds and run like Sarge in Quake 3 and still win. The additional complications of computer setup and wiring pose problems for any LAN event.
Introducing Combat Sports Gaming at Hard Knocks
Think of this as the bastard child of Airsoft and Laser tag and your getting close. Hard Knocks describes this as:
This is not paintball or laser tag we are using sophisticated replica firearms to run mock missions in real urban environments. Our guns have authentic look, weight, size, sound, muzzle flash with no projectile. Our customers will execute missions that challenge them to defuse bombs, rescue hostages, protect VIPs and various other military / law enforcement scenarios.
What you have here is the ability to use realistic weapons in real environments where strategy and teamwork are your key to survival and all without the need to purchase expensive equipment, wear face masks, or worry about walking home with bruises.
Want a FREE Hour of gameplay. Download this PDF.
Let's take a look at whats involved.