BreathKey Digital Breath Alcohol Tester

Author:
Jason Dumbaugh, Jack Wells, Justin Washick, Michael Lynch
Date:
2008.07.21
Topic:
Miscellaneous
Provider:
X-tremegeek.com
Manufacturer:
BreathKey
BreathKey Digital Breath Alcohol Tester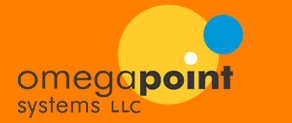 Introduction:
Today, TechwareLabs staff takes a look at the BreathKey Digital Digital Breath Alcohol Tester by OmegaPoint systems LLC, sent by X-tremegeek.com. With as many DUIs on the road as there are in today's world, many people who frequent the bars have opted to purchase personal breathalyzers. While the police issue breathalyzer uses advanced technology and costs a few hundred dollars, a personal breathalyzer will usually run under $100, and can be quite accurate. These breathalyzers can't be used in a court hearing by any matter, but they will give you a safe warning on whether or not it's safe to grab the keys.
Why choose BreathKey?
"Everyone knows that driving while intoxicated can lead to severe consequences. Each year there are an average of 17,168 deaths from alcohol-related car crashes and even more people are arrested for driving under the influence based on a breathalyzer test administered by the police.

Most people have no idea as to what their blood alcohol level is. What if you've only had a few drinks and you feel fine? How do you really know how much alcohol is in your system? If you were to get stopped by the police after having a few drinks would you test over the legal limit?

Developed by the same engineer who designed the breath alcohol ignition interlock systems used by the courts in almost 40 states, BreathKey is the only digital keychain breathalyzer certified by the FDA."
Features (from Breathkey.com):
About the size and weight of most keyless car entry remotes.
The only digital keychain breathalyzer certified by the FDA.
The only consumer breathalyzer to use a fuel cell alcohol sensor, just like those used by police departments across the nation.
Lifetime battery assures years of use, even if breathalyzer is used daily.
Deep-lung air sample results in increased accuracy.
Ready to use in just a few seconds.
Clear, English prompts and digital LCD display make use easy.
The only consumer breathalyzer made in the USA.
Great way to help protect those you love!
Details:
| | |
| --- | --- |
| Product Length: | 2.4 inches |
| Product Width: | 1.4 inches |
| Product Height: | 0.6 inches |
| Product Weight: | 0.04 pounds |
| Package Length: | 4.2 inches |
| Package Width: | 3.2 inches |
| Package Height: | 1.2 inches |
| Package Weight: | 0.03 pounds |
Real Time Pricing: