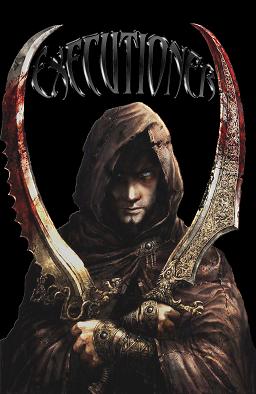 Click on the photo for a larger image. (We had to include it , it was just too cool.)
Conclusions:
We have tested many laptops at Techwarelabs and there are always Pro's and Con's to each. As the buyer you will have to make note of the attributes that weigh most heavily on your daily use and long term needs. Techwarelabs has put together a listing of the common Pro's and Con's of the Executioner Notebook to assist our readers with making decisions.
Pros:
- The 1920 x 1200 display is very nice. The glossy screen makes the colors jump right out at you.
- The construction and overall appearance will definately get you noticed as the owner of "high-end" notebook.
- Intel Core 2 Duo processor T7600 at 2.33Ghz is amazing, this power and performance within a laptop continue to amaze you.
- The performance enhancement with the dual Seagate hard drives in Raid-0 is amazingly fast. Booting up the Executioner is suprisingly fast, and will surely surprise you.
- Touchpad was slick and easy to use. Scroll pad and button pads worked flawlessly. Touchpad turn-off feature is a big plus for those that game using a mouse to prevent those accidental finger/thumb touches that stop your mouse from working.
- The fastest laptop we have been able to test to date.
Cons:
- The addition of the second hard drive for Raid-0 made our unit come with an external USB 2.0 CD/DVD-R writer. The space taken by the second hard drive was located where the optical drive would normally install.
- The LCD screen is beautiful but so glossy that there is quite a bit of reflection in it.
- Price: Our unit comes in at approx. $3,900.00 for the unit we tested. Although we think it is worth the investment, this price has to be placed into the Cons section.

The people at KillerNotebooks.com have put together a very solid and high performing notebook whose target market consists of the hi-tech gaming, high graphics power, high-end gamer and high speed drive enthusiast. The Executioner could very well be your next desktop replacement and at 11.3 lbs. is not too difficult to carry around. The fact of the matter is that this notebook is very fast, very reliable and with built-in features to help keep your investment calm and cool even under the most rigorous usage. This Notebook would be the BIG HIT at your next lan party or gathering with its' amazing performance.