PalmOne Treo 600 CDMA PDA Phone

Reviewed by James Sams on 05/10/2004
Phone provided by Sprint PCS.
| | |
| --- | --- |
| Estimated Retail Value: | $600.00 |
| Estimated Street Price (with service plan): | $500 |
| Estimated Street Price (with service plan and well-timed rebates): | $350 |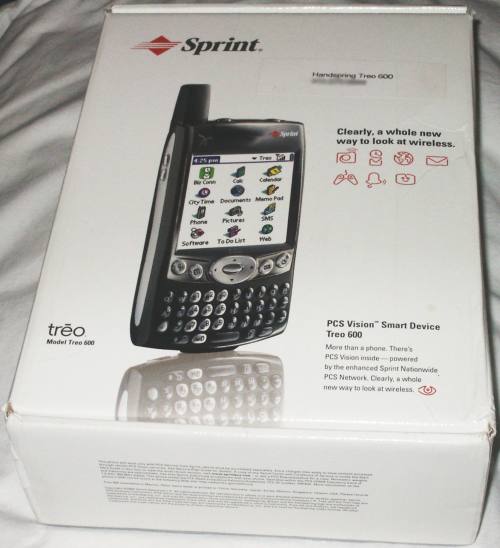 Company Overview
Handspring is the original manufacturer of the Treo series of cellphone/PDA devices. As a competitive PDA-device manufacturer, Handspring created several lines of PDAs, including its most popular "Visor" product line. However, the company model was apparently not sustainable and Handspring was bought out by Palm around July 2003 (there is never a singular date for these big corporate mergers, but it was announced in July). Palm itself is the quintessential producer of PDA devices. Indeed, Palm is almost an eponym for PDA devices. They have a strong record for quality operating systems and hardware, though not untarnished. This merger accompanied a restructuring of the Palm company, making a clear separation of the OS/software group from the hardware people. Most analysts saw this as a good idea: it helps streamline the company's baggage and allows the hardware experts to focus on that side of their work while programmers stuck to what they do best, writing good software. All this means that the Treo's pace and/or quality of development should increase.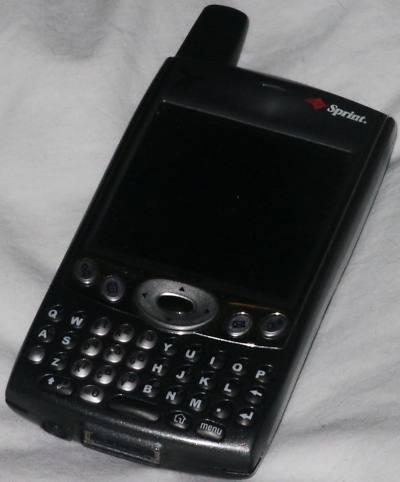 The Treo 600 itself is the most advanced in this line of self-titled "smartphones," combining the world of cell-phones and PDAs. It also includes a digital camera, an SD/MMC expansion slot, web browser, email capability, and a nearly-complete QWERTY keyboard, just to name a few features. Just thinking about the device makes you wonder why someone hadn't thought of all this sooner.
Shopping Matches for PalmOne Treo 600: