Intel E6420 vs. AMD 5600+
Intel's E6420 vs. AMD's 5600+

Introdution:

The battle between AMD and Intel goes on, each company coming back to match and out-do their rivals newest products. But today we aren't going to be looking at their top of the line processors, but their most affordable quality processors. These would happen to be Intel's Core 2 Duo E6420 (code name Conroe), and AMD's Athlon x2 5600+.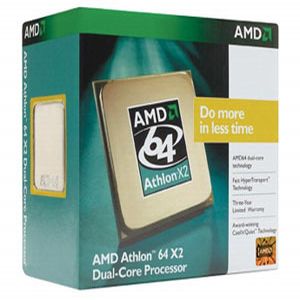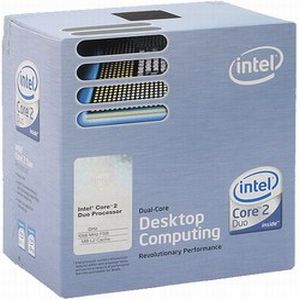 Better By Design:
WHAT IS BETTER BY DESIGN?
AMD is working with leading ecosystem partners like NVIDIA, Broadcom, Atheros, and Qualcomm to deliver superior technologies to PC manufacturers and to enable a better computing experience on both desktop and notebook PCs. Now you can realize the benefits of better PC performance in the areas that make the greatest difference to your experience, like processor, graphics, and wireless.
FOR NOTEBOOK PCs
With AMD Turion™ 64 X2 Dual-Core Mobile Technology and the Better by Design program, you can get superior graphics and wireless technology in today's latest thin and light notebook designs. Long battery life lets you enjoy all the greatest digital media, gaming, and powerful multi-tasking, even on the go.
FOR AMD LIVE™ PCs
With AMD LIVE!™ PCs and the Better by Design program, you can enjoy superior graphics and wireless technologies in a PC optimized to be a digital media center. AMD LIVE! PCs are specifically designed with enhanced performance and features for enjoying digital photos, movies, shows, videos, and music—anywhere in the house or on the go.
FOR DESKTOP PCs
AMD Athlon™ 64 X2 dual-core processors and the Better by Design program offer outstanding dual-core performance, with graphics capabilities optimized for life-like gaming, crystal-clear digital media, and serious multi-tasking. And unique platforms like the AMD Athlon™ 64 FX processor with NVIDIA SLI graphics offer users the fully-loaded performance and powerful capabilities for immersive gaming that were once only available to media professionals.
In essense the Better By Design Program is more of a philosophy that AMD uses to qualify OEM solutions that will deliver higher performance at a lower cost. Lower prices are better right? You betcha, and we wonder why Intel hasn't delivered a similar solution. AMD's recent acquisition of ATI greatly assists with the Better By Design program and allows AMD greater access to integrated graphics at a lower cost. As the Better By Design Program specifically targets OEM's delivering Microsoft Vista PC's graphics will play a tremendous role. No one can argue that Intel's integrated graphics do not offer high performance.
We will be comparing these two machines based on which solution offers the best combination of technologies and performance. Benchmarks will be used to show relative performance for each and a comparison made.