Western Digital Caviar Green 1TB SATA HDD
Western Digital Caviar Green 1TB SATA HDD

Final Thoughts:
We've hammered through a lot of results today, so we'll first recap them.
Test

Read Speed (max)

Read Speed (min)

Read Speed (average)

Write Speed (average)

Write Speed (max)

Access Time

DataMarck

Not used due to strange results

HD Tune

94.6MB/sec

46.2MB/sec

76.5MB/sec

75.0MB/sec

94.5MB/sec

14.1ms

Performance Test 6.1

92.2MB/sec

-

-

-

91.5MB/sec

-

CrystalDiskMark 2.1

Varies on file size.

Sisoft Sandra

-

-

75.59MB/sec

-

-

14.0ms
Looking at the table, we can see the results are pretty close between the tests listed. Our average read speed was somewhere in the ballpark of ~76MB/sec, and out average write speed was about the same. Our access time was around 14ms, putting us right in the middle with other smaller drives out there.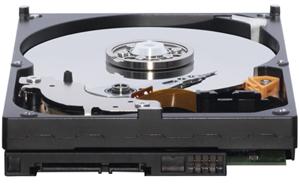 Conclusion:
It's a shame for Western Digital to tell the public this drive isn't a "performance drive." With seek times averaging the same as most 300-500GB drives out there, and an average read speed close to those drives as well, the Caviar Green 1TB drive seems like a performance drive in my books. If you're still skeptical about the results we've shown here today, compare them to the Velociraptor drive (priced ~$150 more) and see how close the results are. The temperature of the drive is also much lower than other drives. While we couldn't find the WD10EADS for sale online, we found the WD10EACS for $99.99 on Newegg.com, and this drive is a freakin' steal! Because of the performance, as well as the pricing, I give this product the TechwareLabs Awesome Hardware award!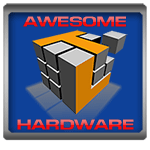 REALTIME PRICING