Samsung SP8004H 80G & SP4002H 40G HD's Review
Published By: Paul Machado
Review Date: September 13/2002
Product Supplied By: Samsung Canada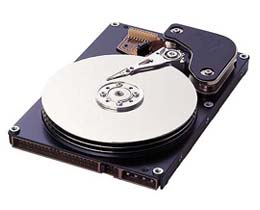 Introduction:
Samsung just seems to manufacture so many different high tech products whether they are computer related or consumer electronics. Their line of products go from high end plasma televisions to fridges. They have ventured into some new line of products now like HD's and computer memory and have been very successful in producing some great products.
Now a days many people neglect the importance of a high quality HD and just seem to care about the capacity which is also important. The Samsung Spinpoint 40G and 80G HD's introduce some great new technology and features to make themselves stand above others. What we all know and hate about HD's is the fact that they can get very noisy and hot. Samsung though has thought long and hard on how to get rid of these problems without sacrificing performance. Remember that the most common HD's in today's home computers spin at 7200rpm which tends to cause some vibration therefore producing unwanted noises from our computers. Well Samsung has introduced 2 new technologies that are supposed to help quiet down a HD, NoiseGuard and SilentSeek.
Key Features:
Samsung SP8004H & SP4002H Features

3.5-inch High Performance Hard Drives.
80.0GB Formatted Capacity & 40.0GB Formatted Capacity
High Speed Digital Signal Processor(DSP)Based Architecture
Ultra DMA 100 Support
7,200 rpm Spindle Speed
8.9 ms Average Seek Time.
7 way interleave OTF Error Correction
S.M.A.R.T. Compliant
ImpacGuard™
NoiseGuard™
Lets now move onto the specifications of both these drives.