Review - Silicon Image Serial ATA Sil 3112 Controller
Reviewed by Andrew Chalfant
Test Bed:
Athlon XP 1900+
Soyo Dragon Ultra KT333
256 MB DDR - PC2100 CL2
Silicon Image Sil 3112 SATA controller
- Seagate ST380023AS (Barracuda V Series)
80 GB SATA/150
- IBM 60GXP 60 GB ATA/100
Asus GeForce 3 Deluxe
Windows XP, Service Pack 1 updated
Benchmarks:
Sandra File System Benchmark
Winbench 99 High End Diskmark
HD Tach
IBM 60GXP

Seagate Barracuda V SATA
The SATA interface shows a small but clear advantage over ATA/100. Note that ATA RAID and SCSI are still way ahead of SATA.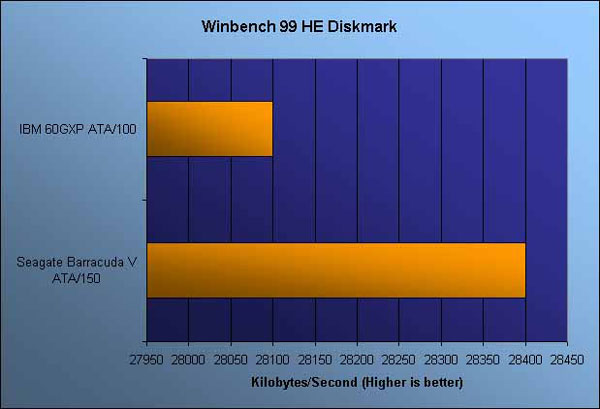 There is very little difference between the two in the High End Diskmark test.
IBM 60GXP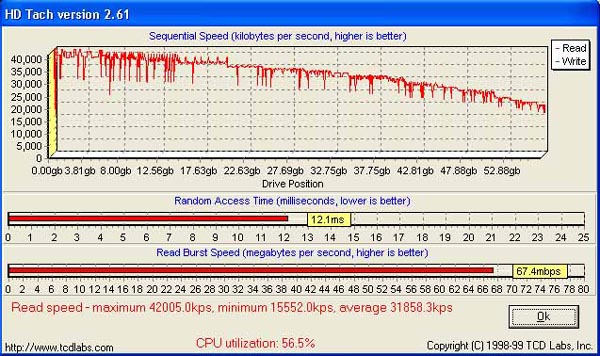 Seagate Barracuda V SATA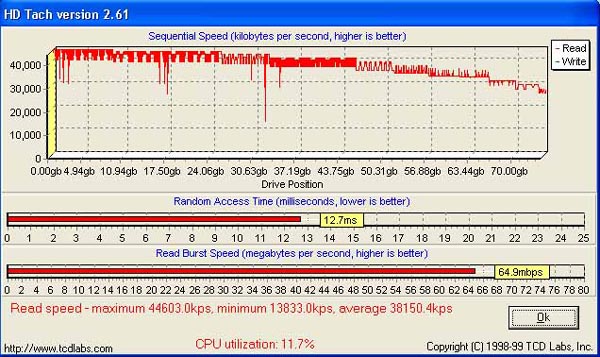 The Seagate SATA drive does well against what just recently was considered the best of the ATA/100 drives (those that did not crash, at any rate). The SATA Seagate has better sustained transfer rates, as well as a huge drop in CPU usage, which is a real benefit.