Review - ATi Radeon 9700 Pro
Review by Edward Chang, call sign: Big_E
December 30, 2002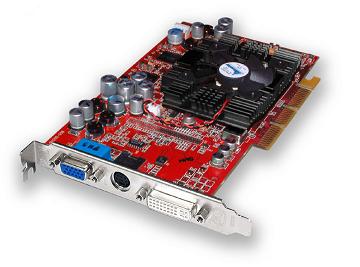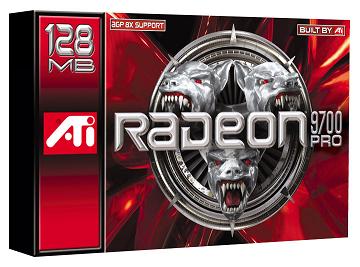 Introduction:
The epic battle between ATI and Nvidia wages on. While Nvidia awaits arrival of their near fabled NV30 for redemption, ATI conquers all by introducing the fastest and most advanced graphics card to date. Initially shrouded by rumors of more MAXX variants of ATI's existing Radeon 8500 and 7500 line, ATI finally showed that they don't need to couple two graphic processing units to make a faster video card with the launch of the Radeon 9700 and 9000. The revolutionary ATI R300 core materialized into the ATI Radeon 9700 Pro. The launch of the ATI Radeon 9700 Pro could not be better. Shipping ATI drivers work better than ever. And moreover, Nvidia is left in the dust.
The next-generation ATI Radeon 9700 Pro marks the second time Nvidia ceding the performance crown to ATI (the first time being the brief glory when the ATI Rage Fury beat the Nvidia TNT). So what makes the 9700 Pro revolutionary? Many reasons:
1.) The ATI Radeon 9700 Pro is one of the first video cards out to fully support DirectX 9.0. (One can infer from the ATI model numbers the card's DirectX version optimization: A Radeon 8500 supports DX8, Radeon 7500 supports DX7, so, we conclude that the Radeon 9700 supports the upcoming DX9).
Note: The Radeon 9000 does not support DirectX 9.0.
2.) It is the first ATI video card to have an 8-pixel pipeline architecture capable of processing 8 pixels simultaneously. (GeForce4s can only process 4-pixels max!)
3.) ATI's latest Hyper-Z III technology implements a 256-bit DDR memory interface. (That's double the DDR memory interface of virtually all existing video cards out).
4.) Lastly, ATI says this is the latest video card to use an onboard video processing unit (VPU) to accelerate graphics and reduce CPU dependency significantly.
History
ATI Technologies Inc. is a world leader in the design and manufacture of innovative 3D graphics and digital media silicon solutions. An industry pioneer since 1985, ATI delivers leading-edge performance solutions for the full range of PC and Mac desktop and notebook platforms, workstation, set-top box, game console and handheld markets. With 2001 revenues in excess of US $1 billion, ATI has more than 1,900 employees in the Americas, Europe and Asia. ATI common shares trade on NASDAQ (ATYT) and the Toronto Stock Exchange (ATY).
Let's take a look at the card.