EVGA e-GeForce 6800 GS 256MB PCI-E




Author:
Edward Chang
Date:
2005.11.07
Topic:
Video
Provider:
eVGA
Manufacturer:
eVGA








The EVGA e-GeForce 6800 GS: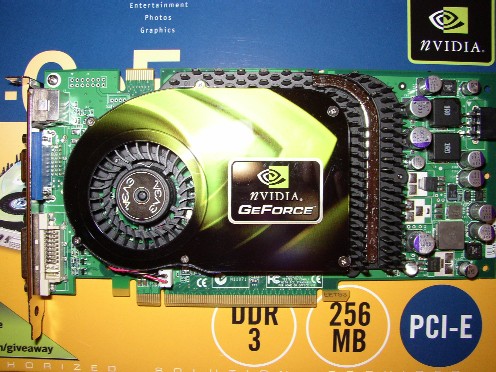 256-P2-N386
This is EVGA's 256-P2-N386. It appears like nothing more than a Nvidia reference card with an EVGA sticker on the fan because EVGA strictly follows Nvidia's reference design to bring the best quality and compatibility. The N386 has a pretty cool looking faceplate and sports the SLI connector. Although the 6800 GS and 6800 GT are the same size, the design is somewhat different: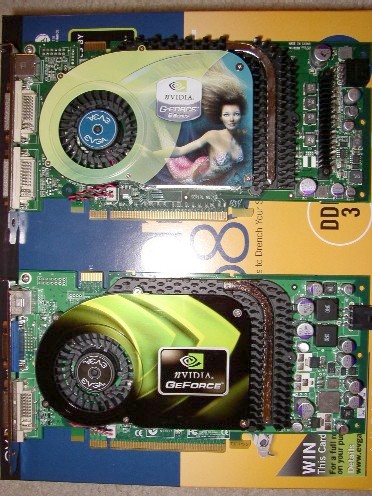 Next, we commence "undressing" the card to discover that unlike EVGA's 6800 GT, which uses an aluminum heatsink, their 6800 GS makes use of a better copper heatsink: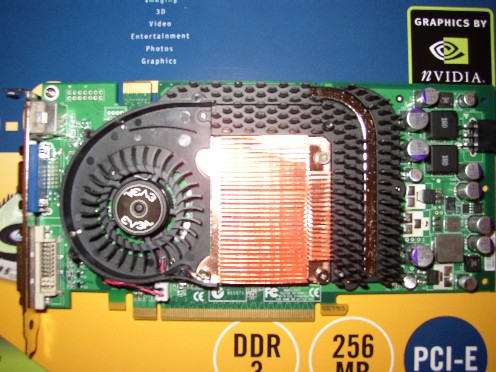 From the profile, we see that the BGA memory chips have a white thermal pad over them to enhance heat conduction between the memory and the heatsink: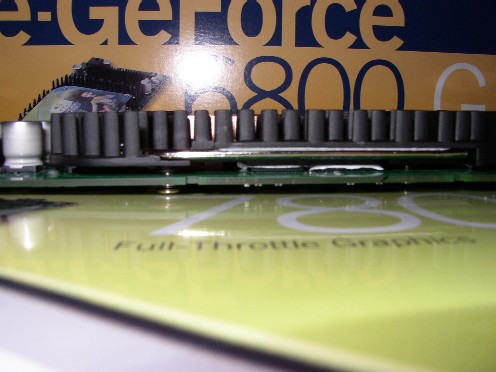 Let's see what's under the cooling solution: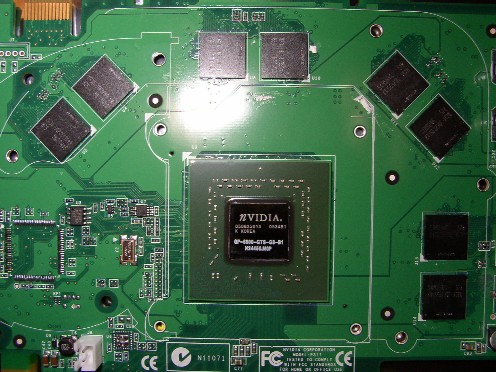 There is the .11 micron NV42 chipset flanked by eight Samsung 2-nanosecond GDDR3 memory.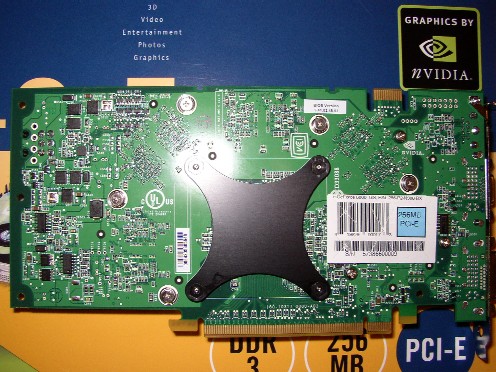 The memory is only on the front side.