Explorer Technology FX5200
Reviewed by James Sams on 08.01.2003
Provided by: Explorer Technology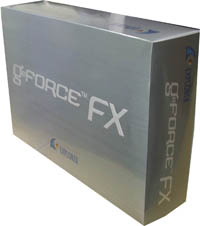 Introduction
NVidia has been embroiled in a large bout of negative press in the past 6 months or so. First of al, they came out with their next-generation line of graphics chips before the design was complete and before they were capable of manufacturing them in any kind of mass quantity. Secondly, they were caught cheating in a release of their drivers that boosted their 3DMark scores while not changing much of anything else. Though both problems have been corrected, the debacle has left a sour taste in many people's mouth. NVidia has, however, managed to hold on to at least a close second, if not a by-the-tip-of-their-nose first, place standing in the high-end gamer's video card market. While such a market position may be helpful for PR reasons, it is fairly unimportant as far as the economics of the company are concerned, as graphics card manufactures make the vast majority of their revenue in the mid-range market.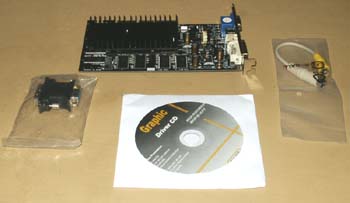 The Card and what came with it. The box it came in was that of a Ti-Series card, as this card is apparently not a full production unit.
This market is the realm of the mortal video cards (you know, the ones that don't second as the room's ceiling fan). NVidia's cheaper card in this market is the 5200FX. There is no doubt that this card does not hold up to the other FX cards or even any in the ATI 9XXX series well. However, one must keep in mind that the 5200 is designed with the intent of making a cheap, consumer level card that is capable of DX9 applications. This does not mean it will push DX9 apps well, but simply means that the user will not get an error returned saying the hardware is incompatible. The rest of the review will examine the 5200FX within this paradigm. Now on to the specifications of the 5200FX.