PowerColor 9800 Pro 256 Mb
Article by Jason Jacobs on 12.18.2003
Video card courtesy of PowerColor
MSRP $399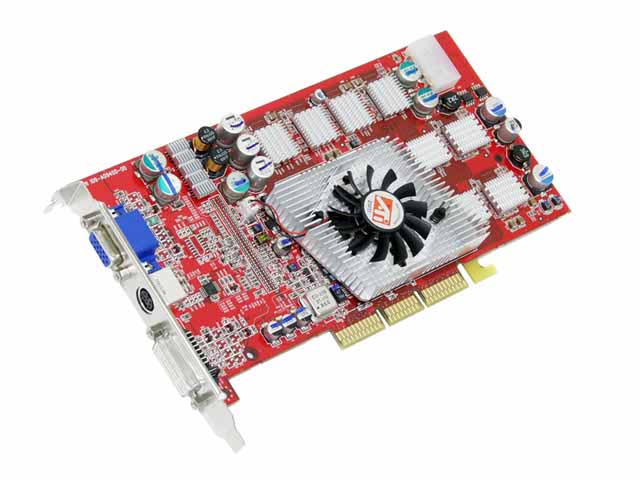 Retail packaging for Power Color 9800 Pro 256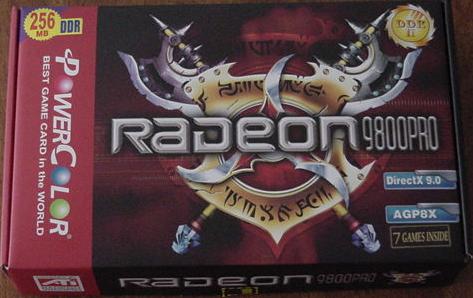 Already famous for its power in 3D gaming, the 9700 pro was superceded by the 9800 pro. Techware Labs is happy to have one of ATI's best chipsets in the lab for testing. This particular card is made by PowerColor, and features the larger 256MB of onboard DDRII ram.
Inside the box, you will find that PowerColor has fully outfitted this combination. I have seen several 9800 pro retail packages and few came as equipped as this card. In addition to the standard CD disk with driver, PowerColor has included a DVI to VGA adapter, the molex power cable, a VGA analog cable, an Svideo cable, a analog to analog connector, 7 games including Comanche 4 and Summoner, a complete user's manual, and finally, a complete copy of WinDVD.
The PowerColor 9800 pro 256 features:
DVI out
VGA out
SVID out
AGP 8x
DirectX 9.0 Compatible
256MB DDRII
Well, it looks like a full featured card now lets take a closer look at the 9800 pro.
Shopping Matches for Powercolor Radeon 9800 Pro 256 Mb: