NZXT Guardian 921 Computer Chassis

Author:
Erik Engelhardt
Date:
2008.10.18
Topic:
Cases
Provider:
NZXT
Manufacturer:
NZXT
NZXT Guardian 921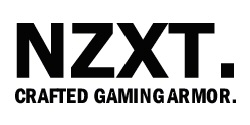 Packaging
At first glance, I thought the LEDs would be purple-blue from the color of the box (of course upon further inspection we reveal the lights themselves are extremely blue). At the top in big bold letters it reads "Power for Gamers." The box also gives a brief descriptions of features and the specifications in 4 different languages.
As with most cases, the NZXT Guardian 921 was wrapped in plastic. Around the plastic were hard styrofoam edges that were molded to fit on the top and bottom. Adhered to the case itself was plastic sheeting that prevented scratching on glossy surfaces such as the front panel and the side window. All-in-all I would say that the case was packaged well. Shipping this case should result in no damage issues due to packaging (besides the truck driver stealing it out of jealously).
Of course there is an installation guide for those of you who actually read the manual before making way into the adventure of installing hardware into your case. The inside of the box also contained a black envelope. The envelope itself contained a plastic baggy with the motherboard standoffs and supporting screws; it also contained screws needed for a power supply if of course yours did not come equipped with some. Along side the screws are the black hard drive rails to help us lazy people we are with the tool-free installation.
REALTIME PRICING