NZXT Whisper - Silent Computer Chassis
Introduction:
If you're like me, then you leave your PC on all the time. How often are you awoken in the middle of the night by annoying fan buzzing? Fan noise does not make for the perfect audio experience when you're gaming, and at night who really wants the glow of overbearing LED's lighting up a room? Now you can purchase just about any case on the market, throw about $50 worth of products into it to make quieter and closer to what you need but who willingly purchases something that they have to dump yet more money into. What if there was some way to silence those fans without all the work and still have a good looking, functional case? NZXT proposes the solution is the Whisper. The NZXT Whisper is a full tower ATX case that features sound proof foam insulation along with vibration dampeners for hard drives and power supply. The case is also spacious enough to accommodate this reviewer's large array of hard drives. Does the foam insulation increase heat in addition to sound proofing. Is the case really sound proof? These questions and more will be answered so read on.
NZXT's Take:
"Finally, a chassis that is designed for the enthusiast that combines noise dampening features with expandability and storage. Introducing the Whisper silent full tower chassis from NZXT, improving upon the successful of the NZXT HU-001 chassis, the Whisper is another step up from the Hush. Featured in a large size E-ATX Full Tower, the Whisper can support up to NINE hard drives and a total of SIX 5.25"; bays with ample space for large expansion cards. 10mm dampening foams, rubber grommets, and padded PSU holder are some of the major features in silence. The NZXT Whisper is the complete solution for the enthusiast who is not willing to sacrifice silence for performance."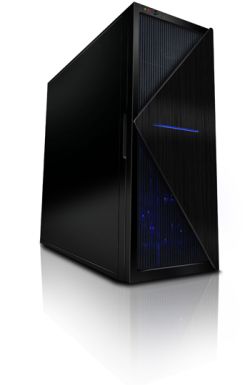 REALTIME PRICING ON THE NZXT WHISPER