Introduction
So, you want to build a new computer? You got the graphics card, the motherboard, the RAM and the CPU all picked out, but you can't decide on a case? Well check these guys out. Ikonik is a very new company in the PC hardware market and they are aiming high. Here we have the Ikonik Zaria A20 mid-tower case. It's unique, customizable, and loaded with little goodies. Here we have the black version, lets see if their efforts pay off.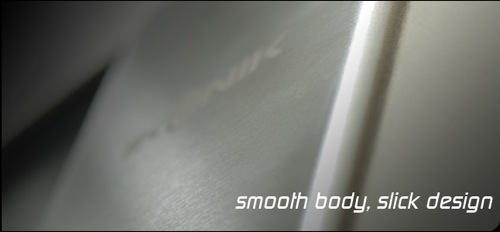 Ikonik and the Zaria
Our establishment
Ikonik Technology was founded by a team of IT-experts – who were operating for a well-known brand in the industry. Following the same business model of international business, we position ourselves in the same level of high standards in everything that we do.
Our core-business
Ikonik Technology is focusing on designing, branding, manufacturing and distribution of all computer peripherals. Not only will we create and supply these components to the power users – but we also provide the service and aftercare, in order to safeguard users' equipments.
In this highly competitive and aggressive environment, Ikonik Technology strives to deliver that extra bit more. We are constantly improving the standard of quality, surpassing users' requirements and deliver products with performance, fun, good looks and easy to use.
Our vision
Our mission is to become a mature and sophisticated player in the IT-market, driving people and products to its utmost capabilities. The strategy aims at the growth of the company by focusing in the areas of integrating PC and technology into everyday lifestyle, with a certain panache. Technology no longer needs to be an entity that only certain trained people can excel, in, technology is compatible with everyday life. Ikonik Technology uses design to ensure people not only use a computer product, but uses a smart looking product too. We want to bring something new in everything what we do. We want to distinguish our self in design, performance and marketing.
Zaria A20
Zaria A20' is an one of a kind PC-case. What you immediately will notice is the three big front squares. One of these three squares is the power-button. So with a single push by the hand or even your foot – the PC will turn on. The design is unique and stylish and this case has all the latest features that PC-users of present-day demand.
REALTIME PRICING