Hitachi CML152 15" LCD Monitor

Review by Harry Lam on 08.29.03
Monitor provided by Monitors Direct/Hitachi, Price: $315.00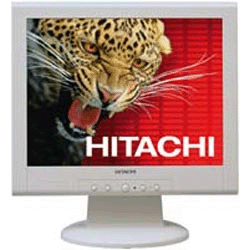 Introduction:

As of late, LCD panels have becoming more and more popular as they become more affordable. For the general user the space-saving dimensions of a LCD flat panel combined with their reduction of eyestrain outweigh the losses in picture quality.
Today, we're taking a look at the Hitachi CML152, Hitachi's least expensive model in their entire LCD display line. This is their basic model, with no additional features like DVI. This LCD panel is designed for and marketed towards those that are in the market for a basic, inexpensive LCD monitor.