Razer Goliathus Gaming Mouse Pad
Author:
William Halstead
Date:
2009.03.30
Topic:
Gaming
Provider:
Razer
Manufacturer:
Razer
CLICK HERE FOR GAMING MICE
Introduction
Ever since Razer first made waves in 1999 with the Boomslang mouse, they have consistently innovated in the field of gaming peripherals, coming out with keyboards, headsets, accessories, and of course, a plethora of gaming mice. It is natural, then, that Razer would turn their attention to the mouse's closest companion: the mouse pad. Today, I'll be giving you a look at their latest offering in mouse surfaces, the Goliathus mouse mat.
In order to meet the requirements of all sorts of gamers, Razer offers the Goliathus in three sizes and two different surface types. I'll be looking at the Goliathus Control Edition, a mid-sized mat aimed at gamers looking for more precision in their games. Razer also offers the Control Edition pad in Alpha (large) and Omega (small) configurations, as well as a slick Speed Edition in all three sizes for those looking for reduced drag.
Packaging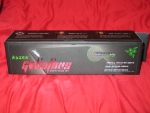 The Goliathus comes in a fairly compact box, with Razer's usual green-on-black color scheme. The Goliathus logo is printed on with a reflective material that will catch your eye immediately.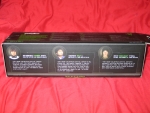 Here, we see testimonials from a trio of professional gamers, all of whom compete as part of Razer-sponsored teams.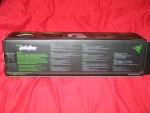 The back of the box features a short description of the product, faithfully replicated into ten different languages.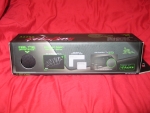 The side of the box shows a few more details about the pad, as well as providing a window for feeling the pad's texture without taking it out of the box.
OUR OTHER RELEVANT REVIEWS
CLICK HERE FOR RAZER PRODUCTS