Antec Veris Multimedia Station Premier
Antec Veris Multimedia Station Premier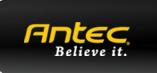 Introduction:
The PC component market has just gotten a slew of multimedia products for your home PC from Antec. TWL has gotten most if not all of them to review, lucky us! Lucky you, since you get some insight on each product to see which one fits you best. This review is on the Veris Multimedia Station Premier. Check back over the next few weeks for a review on the rest of the Veris multimedia line. So your wanting to build a multimedia PC and have a limited budget? This budget probably doesn't include a multimedia micro ATX case, like the GMC Noblesse AVC S-7 or Thermaltake DH-101, so you will have make due with your standard gaming tower PC. In order to get a multimedia PC useful, you want a way to control the PC from across the room without the need for USB cables being ran under carpet for your mouse and keyboard. So the first thought and usual mistake is for the consumer to go out and purchase a wireless mouse and keyboard, to later discover the PC is too far from the user and signal strength just isn't cutting it. Of course you might find a wireless keyboard and mouse that might have the signal strength, but the battery life is very poor. So ultimately you are back to eyeing the media cases which come with remotes. Well, the Veris line all come with remotes and have several other benefits in its design. Lets take a look at what is has to offer.
Antec take:
The complete multimedia solution for your PC

The Multimedia Station family is a complete solution for home theater PC builders: a stylish IR receiver, a remote control and iMEDIAN HD by iMON software for media management and playback. With four distinct models available, the Multimedia Station can fit the needs of all builders, while the included MEDIAN HD software allows supports full 1080p resolution and is compatible with Windows MCE and all versions of Vista and XP. The Multimedia Station provides all the hardware and software you need to turn your PC into an entertainment center, in an easy to use, easy to install package.
Features:
IR receiver with LCD display to see system information, adjust the volume, check email status, and more
IR receiver mounts in external 5.25" drive bay
Sleek remote with incredible functionality, allowing user to play and manage media, change settings, and browse via the easy-to-use Thumb Pad Mouse controller
IMEDIAN software allows the playback of most media formats through internal codecs, full 1080p HD support, and a simple and convenient graphical interface
Support for CD/DVD, removable storage, network media, and digital/TV analog cards
Fully compatible with all versions of Windows XP and Vista
REALTIME PRICING