AMD Barcelona Launch Coverage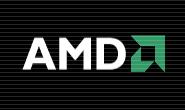 Benchmarks:
We ran the following benchmarks in the limited time we had available.
Sisoft Sandra XIII
Crystalmark
CPUID
Linpack
Sisoft Sandra XIII
Although a synthetic benchmark, Sisoft Sandra is good for comparing overall relative performance against many other components and systems.
Click on the Thumbnail for a larger Image.
What is very interesting about these results is when you compare the Barcelona on a clock vs clock against its Intel counterpart. Its obvious that the Barcelona is only beaten by the E5345 which is clocked at a full 433Mhz higher and has a lead of 27% over the Barcelona. Otherwise the Barcelona pulls ahead of each of the top other CPU's by a full 20%. Each of the other compared CPU's comes clocked in well higher than the Barcelona which is the only sub 2.0Ghz CPU of the lineup. It will be very interesting to see future higher clocked Barcelona's benchmarked as we expect a healthy 20 to 30 percent more processing power per clock than the equivilant Xeon.
Crystalmark:
Another synthetic benchmark which we limited to the ALU, FPU, and Memory portions of the test as we are not concerned with hard drive or video performance in a server or HPC. When compared to a Xeon 5150 the new Barcelona loses by approximately 25%, however, the Xeon is running at 2.66Ghz. We tried to acquire two E5320's to compare CPU's clocked at almost the same speed and were unable to obtain the CPU's in time for this publishing.
Click on the Thumbnail for a larger Image.
CPUID:
CPUID is an information gathering tool and not a benchmark. The information presented here is for comparison against other CPU's and systems.
Click on the Thumbnail for a larger Image.
Linpack:
Linpack is a benchmark that solves a dense system of linear equations and gives the results in Mflop/s (millions of floating point operations per second) or Gflop/s (billions of floating point operations per second). Linpack is a measure of a computers floating point rate of execution. Typically this benchmark is run on supercomputers to determine the ability of a system or cluster of system's ability to crunch numbers. Most people attain a rating in the Mflop/s range while HPC's are sought out by companies which need extreme computing performance for large mathmatical problems and huge databases.
Linpack Scores

| CPU Type | Linpack score |
| --- | --- |
| Barcelona 2347 (1.9Ghz) | 37.5 Gflop/s |
| Intel Xeon 5150(2.6Ghz) | 35.3 Gflop/s |
We were very surprised to see the Barcelona outpace the Xeon 5150 in the Linpack Benchmark running on a Suse Linux Enterprise 10 environment under the following conditions: N=53,350 NB=280 PxQ=1x8. For CPU density the Barcelona has a relatively high computing power at a low overall clock speed.
Operating System Scores:
With regards to WIndows based operating systems, our scores were highest in Windows XP 64 Bit Edition. When tested under Windows XP SP2 the OS as expected only saw 4GB of ram and thus tests overall suffered slightly. Suse Linux Enterprise Edition was able to recognize all 8 cores and both CPU's and utilization during all tests was at 100% of all available cores. This result was also mirrored during our Windows XP 64 Bit tests but as expected the performance was not as great as under Linux in a command prompt only mode. With a Gnome desktop scores dropped by approximately 3 to 5 %.