QNAP Turbo NAS 409 Pro

Haven't heard of QNAP, neither had I. Not until receiving this product for review. Let me tell you, having done the research and tested this product for a few weeks I can say that I like this company. QNAP makes reliable and high performance NAS products for the Home, SOHO, SMB and Enterprise, so if you're looking for centralized storage or a solid backup system, then look no further.
The product we're reviewing today is the QNAP Turbo NAS 409 Pro. This is a 4 bay, hot-swappable, Linux based NAS Server designed for the SMB. It's fast and loading with features and options. The 409 Pro is cross platform compatible supporting file sharing protocols for Unix, Linux, Mac and Windows. It also integrates with Active Directory simplifying management. The built in Web, FTP and SSH servers all support SSL giving you the security you need.
The RAID Expansion and Migration features are one of my favorite things about the 409. The 409 not only supports RAID 0, 1, 5 and 6, but allows you to move up in RAID level as you purchase more drives. This means you can start with one or two cheap drives and later on replace them or add to them and increase the RAID level from 1 to 5 or 6 without the loss of any data.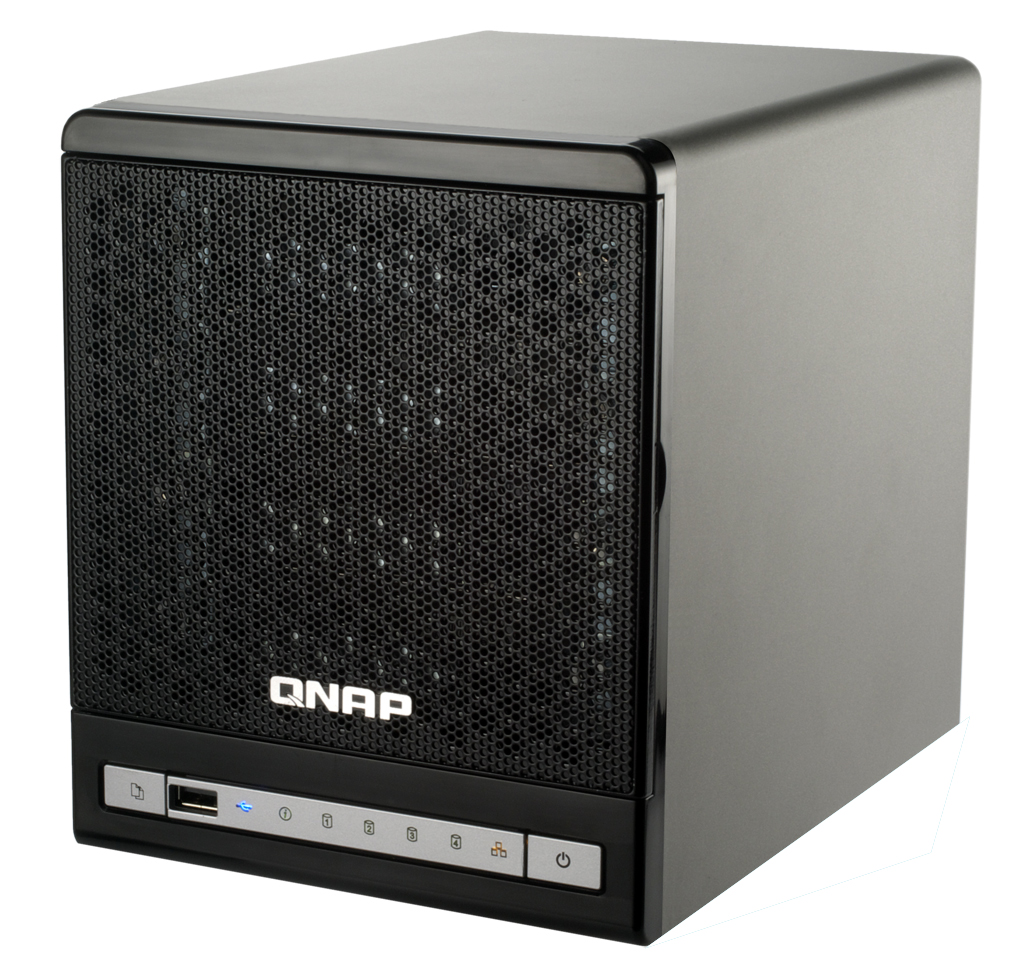 REAL TIME PRICING