Thermaltake Vi-On HDD Enclosure
Thermaltake Vi-On HDD Enclosure
Introduction:
When it comes to external storage, there are many different choices to make. As there are the 2.5" drives that offer good portability and the 3.5" drives that offer ultimate storage. For instance when looking for 2.5" external drive, you will most likely end up purchasing a pre-manufactured drive like the SimpleTech 250GB drive, because of the cost of purchasing the 2.5" drive itself is rather expensive and the amount of storage is limited to roughly 300GBs. Whereas if you were to use a 3.5" drive, you may lose the portability aspect but gain the availability to use hard drives up to and over 1TB.
Thermaltake has recently released the Thermaltake Vi-on HDD Enclosure which delivers a unique attractive looking enclosure to your external storage needs. What makes the Thermaltake Vi-on so unique is the active cooling and a new suspension system to help dampen the vibrations. The dual interface allows your drive to be accessed over USB or eSata, which offers the support for both the newer and older technologies. We are going to put the drive through a rigorous test to see how well the eSata and USB speeds really are.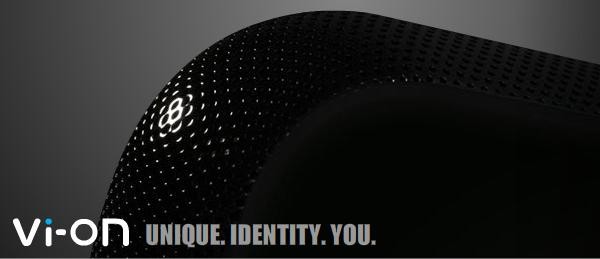 Thermaltake's take:
Anyone who is serious about mobility, data integrity and safety of their valuable digital content should take a second look at the all-new VI-ON series external hard drive enclosures.
VI-ON external hard drive enclosure is the world's first external enclosure with embedded drive suspension system and Active SMART Cooling System that utilizes active temperature monitoring fan for utmost quiet and efficient heat dissipation.
While most users do not realize, hard drives are capable of producing a fair amount of vibration when the internal disks, up to 4 disks depending on size or model, are at their maximum speed. That is exactly why Thermaltake designed in the world's first hard disk drive suspension system to minimum those vibration noises.
-Thermaltake