Review - ATi Radeon 9700 Pro
Review by Edward Chang, call sign: Big_E
December 30, 2002
The Card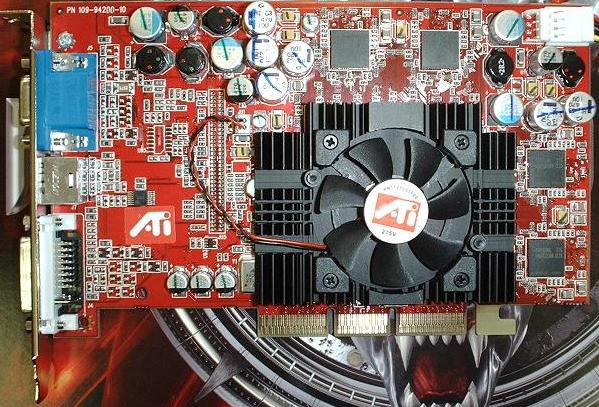 This card looks totally different from anything ATI has ever produced. First, ATI jumps on the colored-PCB wagon and paints their card red. Second, one might wonder what is that floppy drive power connector doing at the upper-right corner. Well, this card needs more juice to run, so it requires the additional voltage from this type of power source.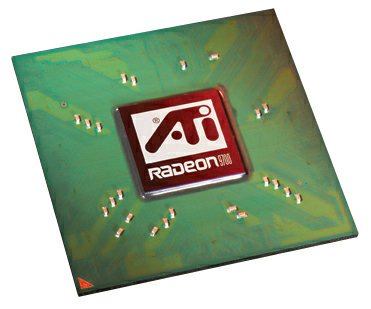 Third, the Radeon 9700 has a much larger heat-sink fan to cool the 325-MHz .15-micron 110-transistor bad boy below (too bad we still don't have memory sinks). It almost looks like a CPU.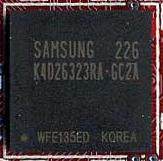 Nowadays, Samsung does not follow suit with other memory makers and distinguish the nanosecond rating of RAM chips with like a -7.5 (133 MHz), but rather, they use funky alpha-numeric codes. Our Radeon 9700 sample boasted 128MB of Samsung K4D26323RA-GC2A DDR SDRAM. According to Samsung, -GC2A corresponds to a maximum operating frequency of 350 MHz (700 MHz DDR). Doing the math, this memory has a 2.86-nanosecond specification.
Part No.: K4D26323RA-GC2A
Max Freq.: 350MHz
Max Data Rate: 700Mbps/pin
Interface: SSTL_2 (VDD/VDDQ=2.8V)
Package: 144-Ball FBGA
Overclocking
ATi did not leave us enthusiasts much room to overclock. Our TechwareLabs review unit ran fine overclocked to 375 core and 333 memory using PowerStrip. We do not take responsibility for any damages incurred from overclocking.
What's Included: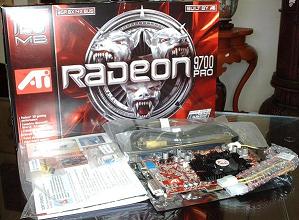 Time to check out the Radeon 9700's brethren and competition.