Nexus DampTek Noise Absorption Material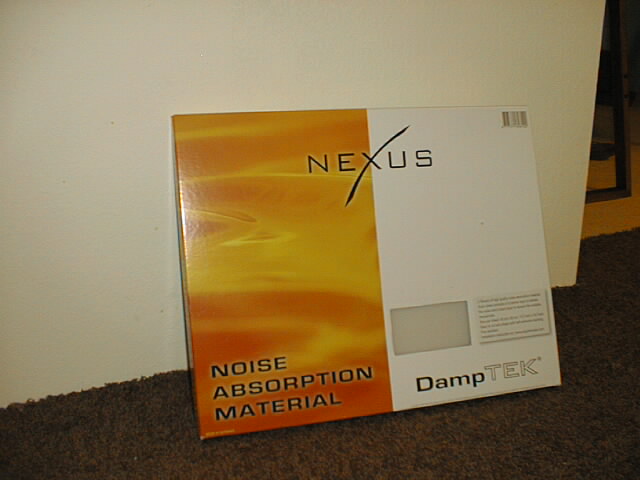 Nexus (the "Stop the noise" company) has sent Techware Labs a few items to review. The first item is DampTEK noise absorption material.This item reminds this reviewer of the DynaMat which some people use to reduce the rattle of the body panels of their cars. DampTEK is designed to reduce the noise of your extreme computer system. If you're looking to cut down on the turbine whale of your four plus fans and water pump that is cooling your CPU, then DampTEK is what you need. One order is enough to line the inside of a standard case.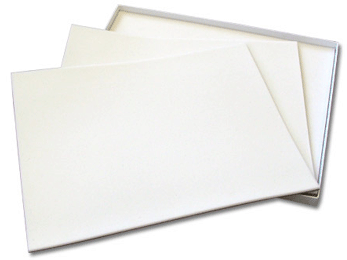 Note: This is a liner that will trap any heat your system creates, so if you are relying on a power supply fan to keep the air flowing though your system, it won't be enough. Techwarelabs highly recommends adding fans to your system. Nexus also sells fans that you can add to your case which are also designed to keep that amount of noise to a minimum, but we will get to them a little later in this article. One order of DampTEK contains three sheets of 15.7 inch x 19.7inch noise damping material. Each sheet has a self-adhesive side that is easy to install and remove. Also note-worthy each sheet is Fire-resistant. There is a small remark on the side of the container explaining at what temperature each material can withstand.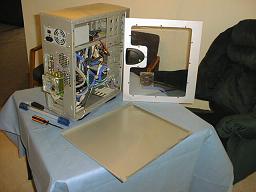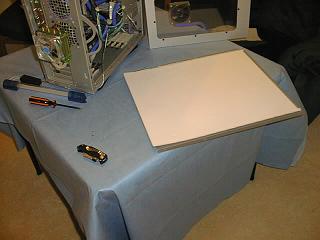 I installed the Damptek material in my system in very little time a trouble. The easiest part was the right side of the case due to the fact there are no cables, fans or air vent to worry about. In fact just one sheet of the material needed to be trimmer. Also the material adhesive did stay sticky after applying and removing the material from the case several times. The installation continued with the inside of the roof, floor and outlining the left side window. There are a few more areas that will be filled in later, but that will take some intricate cutting and fitting and may only muffle a little more noise, but for now, I'm just going for function. After hooking up the system and powering it up, I noticed right away that I could barely hear the water pump on my CPU anymore and the case fans that use to scream and where apparently amplified by the case are barely heard. I would say just the muffling of the water pump is impressive, but add to the muffling of case fans, this material really works!