Megalaser Scorpion 120mW Green laser
Green vs. Red Lasers
Green lasers differ from red lasers in several ways. First lasers come in many different power ratings. The power rating is in mW which stands for milliWatts and represents the overall energy carried in the beam of light. Most lasers especially red are rated at or below 1mW, while most green are rated at or below 5mW. This is because 5mW is the legal limit for consumers in the USA. They can go as high as 200mW and higher, however, after 150 the price premium becomes very steep. The more powerful the rated mW, the further a green laser beam can travel. In general a 5mW can be seen for two miles.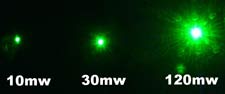 As you can see a red laser not only has a much more complex circuit board, but it also has significantly more complex optics. In simplified terms a red laser is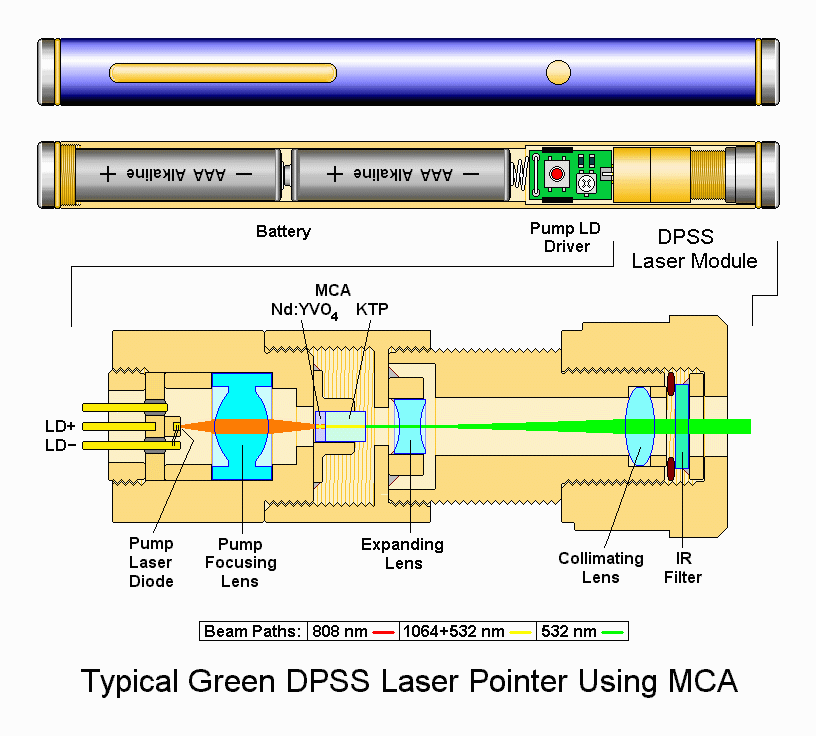 Uses for green lasers include medical purposes, military combat for training and on missions, astrology as star point works very well, with presentations they both more visible and useable from a greater distance. Construction uses are numerous due to the ability of a laser to prject a straight line over a long distance, and have the line be visible, though it must be mentioned that outdoor use should be strictly monitored as shining the green beam skyward and hitting planes is against the law.
Now lets see some shots of the MegaLaser Scorpion in use.