Gigabyte P4 Titan Series 8TRX330-L

Reviewed by Matthew on 12/14/04
8TRX330-L Contents
The photos below are of the motherboard and a few of the features.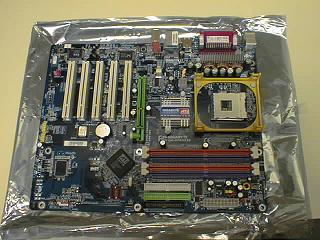 Main Motherboard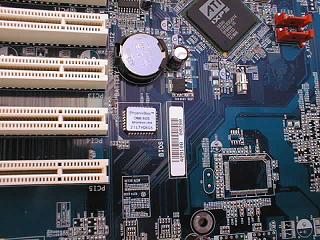 BIOS
Gigabyte has developed a color scheme on their motherboards that assists the new comer in finding that correct pins for power, HD LED, Reset, etc. This color scheme also gives the common on looker some eye candy to feast their eyes on.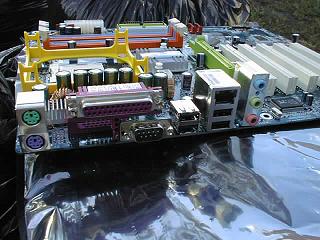 Legacy ports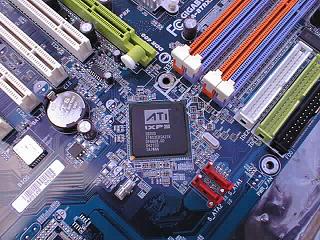 South bridge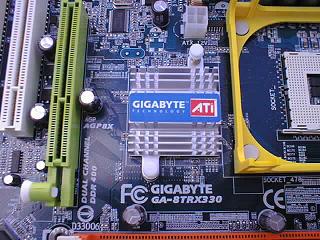 North Bridge
Click on photos for larger picture.
The 8TRX330-L motherboard shows off the ATI chipset with a handy silver colored heatsink located right next to the CPU. Also with some ingenuity Gigabyte has turned the South bridge 45 degrees to grab your attention that something is a little different about it. Located just next to the south bridge is the two SATA connection in red.
Shopping Matches for Gigabyte P4 Titan Series 8TRX330-L: