LG Shine (TM) Cell Phone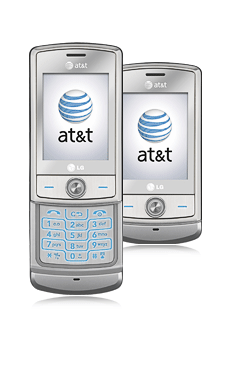 Introduction
Recently, LG has sent TWL several phones to review one of which was the LG Voyager reviewed by Jason Dumbaugh. The Voyager may have been a great phone, but we know its not for everyone. The next phone LG sent TWL was the LG Shine and without hesitation, we put the Shine through its paces to see if it could stand up to all the hype. Read on to find out what we uncovered.
LG' Take:
"Shine, the phone that will make you shine, is a highly attractive mobile phone. The moment you place "Shine" on a table, you will notice how the attractive features of this phone catch the attention of those close by. This is a natural human reaction to all things that shine. Its design was inspired by the luxurious shine of metal, creating a simple yet chic look and feel that will undoubtedly make you and your phone stand out from the crowd.
The Shine™ from LG is the perfect balance between minimalist design and maximum functionality. The outside boasts a classy, reflective mirror finish when idle. You're biggest decision is which color you want: black, red, or silver"

Specifications:
| | |
| --- | --- |
| Weight | 118g |
| | 3.93 x 1.99 x .59 inches |
| | Up to 3 hours |
| | Up to 10 days |
| | 70 MB |
| | MP3, WMA, AAC, AAC+, eAAC+ |
| | 4 GB support |
| | 1.2 connectivity |
| | 240 x 320 pixel, 262K color screen |
| | GSM/GPRS/EDGE/UMTS/HSDPA |
| | 850/900/1800/1900 MHz |
| | UMTS/ HSDPA 850/1900 MHz |
Features:
For those Cell phone gamers out there, the LG Shine comes with a mini multi directional control (a.k.a. mini joystick). So rather than using the keypad to control their avatar, the user can use the LG Shine's joystick instead. The Shine comes loaded with a few demo games such as Pac Man/Ms. Pac man, Diner Dash, Midnight Bowling 3D and Tetris. All games presented to you on the Shine's crisp color screen are very impressive as graphics go. The downfall of the games which come on the phone is that they are all demos and after a few brief moments of play time (no matter where you are in the game) the time is up the game stops. So, for those of you who enjoy playing "10 second demos", the default games are for you. The rest of you gamers who are willing to dish out additional money after the purchase of the phone, the Shine provides you with the option to purchase the full version of the game.
Unique 2.2" Wide Mirror LCD
2.0 Megapixel Camera with Video
Video Share
Bluetooth® Capability for Music and Voice
CV over 3G Network
Messaging: Mobile Email, IM, & MMS
Camera

2M, AF CMOS

Java

MIDP 2.0

Weight

118g

Standby time

800m Ah, LI-Ion

Messaging
SMS/EMS/MMS

*/*/*

Video MMS

*

E-mail

*

Predictive Text Input (T9)

*

WAP Version

2.0

MIDI

40

Bluetooth

1.2

Basic Specifications
Type

RF Band

Dimension[LxWxD]
Weight with Batt. Standard

118g

Standard Battery, Max (mAh)

800mAh Li-Ion

Stand-by Time, Max hrs.

Up to 280hrs

Display External LCD (pixel) #of Color

External LCD (240x320 QVGA)

Number of Colors (262,000)

Vibration Alert

*

SIM Toolkit

*

Data/Fax

*/*

GPRS

*

Internet
WAP (version)

*(2.0)

Download/Save as Support

*/*

Data Connectivity
USB/PC Sync

*/*

PIM
Scheduler/Alarm

*/*

Phonebook (# of names)

*(1000)

Personalization
Wallpaper/Screen Saver

*

Picture/Ringtone Downloading

*/*

Advanced Features
Java (version)

*(MDP 2)

Key Tone Effect

*

Built-in Game (# of games) / Java Game (data CD)

*

VOD/AOD

*/*

Image/Video Capture

*/*

Camera

*(2 Megapixel, Autofocus, Certified by Schneider-Kreuznach)

Camera Zoom

Digital x2

Internal Memory (MB)

50mb

External Memory (MB)

*(MicroSD)

MP3

*

Voice Memo

*

Bluetooth

*

Accessories
Strap

*

Travel Adapter

*