Intel Q9650 3.00GHz Quad Core Processor
Intel Q9650 3.00GHz Quad Core Processor

Cinebench R10: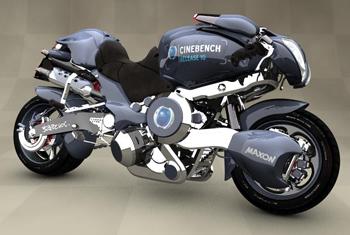 Cinebench R10 was used to stress the processors by rendering large images. These images are processed into a 3D movie, which requires the CPU to calculate shading, lighting, etc. These renders are played quickly, stressing the processor. It first tests the rendering for 1 CPU, then it follows up by rendering with X CPUs. It also runs an OpenGL benchmark on the components. There is a second test that is performed on your GFX card, which is where the OpenGL score comes from.
| | | |
| --- | --- | --- |
| | | |
| Intel Q6700 @ 1066MHz | Intel Q6700 @ 1333MHz | Intel Q9650 @ 1333MHz |
As you can see, the scores don't necessarily make sense with respect to their processors. The highest OpenGL score is for the 1066MHz Q6700, the 1CPU Rendering was fastest on the Intel Q9650, and the X CPU Rendering was fastest on the Q9650 (by far). The Multiprocessor Speedup was fastest on the Q6700 @ 1333MHz at 3.58x, but was very close to the Q9650 at 3.57x.
Performance Test 6.1:
About PassPark Performance Test 6.1:
Supports hyper-threading, and multiple CPUs testing
Detailed disk speed graphs
Supports printing results
The ability to save your benchmark results to disk as a new baseline
A customizable "Notes" field for storing your own information along with the saved Benchmark result.
Support for copying the results to other applications (eg. MS-Word)
Export results to HTML, text, GIF, and BMP formats
A summary 'Mark' figure for each test suite plus the calculation of the PassMark Rating figure.
A summary system information screen including CPU type, CPU speed, Total RAM, Video Hardware, Cluster size, etc..
The ability to compare the performance of your computer to multiple 'Baseline' computers at the one time.
Basically, Performance Test 6.1 runs a series of tests on the processor, including math, compression, encryption, sorting, and rotation. It even includes a PassMark and CPU Mark rating.
| | | |
| --- | --- | --- |
| | | |
| Intel Q6700 @ 1066MHz | Intel Q6700 @ 1333MHz | Intel Q9650 @ 1333MHz |
As you can see from the pictures above, the scores increase steadily, as they should. The CPU Mark for the Q6700 @ 1066 is 2838.7, and jumps to 2997.4 during the 1333MHz test. The Q9650 trumps those scores completely with its 3730.1, a lot higher than the original score with the Q6700. The PassMark tests are the same, giving us a 766.4 with the Q6700 @ 1066, and jumping up to 809.3 with the 1333 test. Again, the Q9650 jumps in with a whopping 1007.1.
REALTIME PRICING