Sisoft Sandra 2005 Benchmarks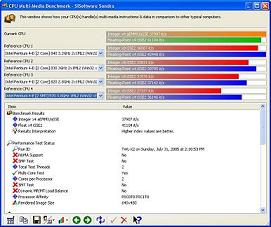 As you can see, the AMD X2 3800+ provides excellent performance when compared against the Intel 820 and 830, additionally it manages to score ahead of the FX55 and FX57. Although a synthetic benchmark, Sisoft Sandra does show the increase in performance due to dual core utilization. In essence, two slower cores are indeed better than one single faster core in applications that support dual core usage.
3DMark05

Though the scores may not be as high as some reviews we have posted, it is important to keep in mind what video cards and speed/type of RAM are being used in each benchmark. In this case, TWL utilized a GeForce 6600U. As you can see, the 6600U posted respectable scores. This is a card you may expect to find in a budget performance system geared at maximum performance with limited expenditure. Although video-limited, the processor does help to reduce the video hit in these applications. Read further to see what real world gaming performance you can expect when pairing a mid-range video card with the smoking performance of the X2.
3DMark03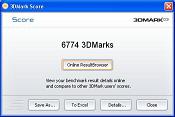 3Dmark2001SE