Albatron FX5700 Ultra
Reviewed by James Sams on 03.02.2004
| | |
| --- | --- |
| Estimated Retail Value: | $220.00 |
| Estimated Street Price (non-OEM): | $180.00-$200.00 |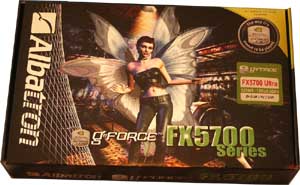 Overview
After consistently lackluster reviews for their FX5600, Nvidia a revision of the series and a winning chipset, the FX5700. With reports that ATI has overtaken Nvidia to become the number two chip supplier, next to number one Intel, Nvidia needed to continue to work hard to regain their reputation and market share. It appears that they have gained sufficient experience with this GPU and manufacturing process to pump out a surprisingly better card than was seen with the first revision, the FX5600. It will be interesting to see if Nvidia can improve upon the next generation of cards as much as they improved this revision.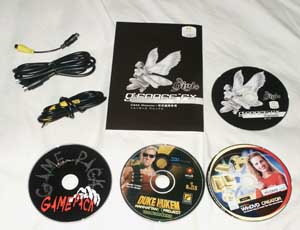 A sign of the times, cards are increasingly coming without DVI-to-VGA converters, as companies assume buyers own an LCD. As an owner of two 19" CRT monitors, I find this a poor assumption as many simply do not have the money to shell out for LCD's. Even if I am a minority consumer in that respect, there are still significant contrast and ghosting issues with LCD's, making them only mediocre options for hardcore gaming. This situation is improving and having the optional VGA to LCD grants the ability to use an LCD in the future. This ensures that the card does not become obsolete as the technology changes.
The market for this card is the upper-midrange. With a US$200 price tag, most gamers are willing to shell out the money to upgrade, making the card the mainstream for gamers, though excessive for average email-and-browsing users. The 5700 is an evolution of the 5600 card and is in competition with ATI's 9600 series cards, specifically the 9600XT.


Shopping Matches for Albatron FX5700 Ultra: