Author:
Artiom Bell
Date:
2008.04.09
Topic:
Cooling
Provider:
Tuniq
Manufacturer:
Tuniq
Tuniq Sanctum Hard Drive Cooler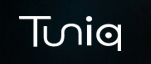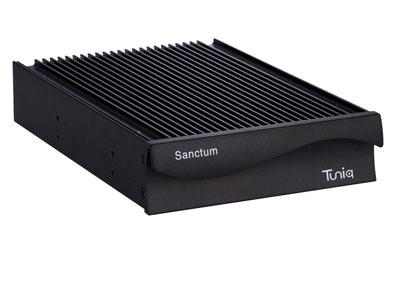 Introduction
In terms of cooling, the hard drive is one of the most overlooked components in the system. Why should anyone care about cooling the hard drive, it doesn't nearly produce as much heat as anything else in the system? Well, hard drive adds its own heat and since it sits all the way at the bottom of the case right next to the air intake, it is a rather good idea to have it crank out as little heat as possible so that the rest of the components in your system operate at maximum efficiency. Tuniq has decided to do just that with their Sanctum Hard Drive Cooler. The cooler itself is made of aluminum and is designed to be a gigantic hard drive heat sink that would seal off the noise as well as provide optimal cooling of the hard drive. The cooler is available in both black and silver variations based on user's preference.
Features
5.25" bay design
Suitable for 3.5 inch IDE / SATA HDD
Large aluminum heat sink helps to disperse the heat from HDD
High performance thermal pads efficiently transfer the heat to the heat sink
Airtight housing design seals the HDD noise in it
Electrically insulated thermal pad on the top and bottom side of HDD
Suitable for PC, Server and IPC
For the best cooling performance, we recommend to use HDDs whose height range is from 23mm to 27mm.
Specifications
| | |
| --- | --- |
| Material | Aluminum Panel / Frame |
| Color | Black / Silver |
| Application | 5.25" Driver Bay |
| Compatibility | 3.5" IDE or SATA HDD (146 * 101.6 * 25.4 mm) |
| Dimension | 148 * 42 * 208 mm |
Packaging
The packaging was very plain but effective, in fact I cannot see a gigantic aluminum heat sink packaged any differently than it was here. As you opened the enclosure you were presented with a surprise. Tuniq has included sata - molex extensions so that when the hard drive is placed inside the radiator and sealed off, the user would not have much trouble connecting the drive to the power source.