Genius MaxFire Pandora Pro
Genius MaxFire Pandora Pro
Introduction:

Genius has recently sent us their foldable mini USB game pad called the MaxFire Pandora Pro. At first glance, this game pad resembles an SNES controller which is collapsible. This is great for all those people on the go who like to play video games on laptops. This is perfect for playing all those emulators for our old school consoles, or some of our old computer games, like Duke Nukem.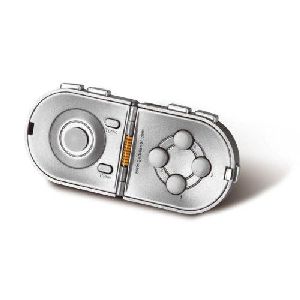 Packaging:


The MaxFire Pandora Pro comes packaged in a rather small box about 4x6 inches. The front panel opens up similar to a book cover. On the inside and back, it describes features of the game pad in many different languages, which are described in the following section.
Features:
Trackable USB Cable
Slim box included for easy to carry.
Within the box, there is an additional slot for a memory card (not included)
Turbo Function for auto repeat and turbo shootings especially in action and shooting games.
Clear button for canceling the Turbo mode.
Mini stick as PSP with high quality and sensitive for direction controls.
8 action buttons including 4 side buttons for easily control and allow you to set more functions on game pad as gaming software required.
Buttons:

There are eight programmable buttons on the controller - four are trigger buttons, and the remaining four are used as normal buttons. The joystick on the game pad is an eight way directional pad allowing the user to go not only the normal up right down left, but also diagonals.
Testing:

For testing the game pad, I busted out my old school Nintendo emulator and played Super Mario Bros 3, only the best game ever made for the NES. After using the controller for around 30 minutes, I came to the conclusion that the controller itself is rather small and if you have huge hands like I do, it gets cumbersome to use. At that point I let my friend with smaller hands use it. He didn't have any problems using. The joystick and buttons were designed well and didn't have many problems, other than the size.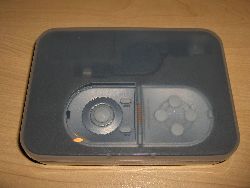 Conclusion:

Overall I would have to say that this controller is a nice portable game pad, perfect for all the gamers on the go. It's nice how all of the buttons are programmed so they can be set to do anything you like. The only downfall this device has is its size. Being small is nice for the portability factor, but it's too small if you have larger hands, like I do. For a low price of $15-20, it's a great addition to your gaming collection.